5TH 35AWARDS CATALOGUE
The catalog of the 5TH international photography 35AWARDS. In 2019 the number of participants in the contest reached 117,500 people from 173 countries with more than 418,800 pictures submitted. This book features more than 1500 photos from more than 1000 authors. Among them are works of 100 best photographers of the year, Top-100 photos of the year, and 40 best photo-series. The book will also include the pictures non-competitively chosen by juries.
Presented nominations: Art Photography, Black & White, Conceptual Photography, Male Portrait, Female Portrait, Child Photography, Landscape Day, Cityscape, Wildlife, Nude 18+, Stage Photography, Reportage Photography, Street Photography, Everyday Life, Underwater Photography, Macro, Landscape - night, Still life, Mobile photography, Fashion & Glamor, Photo project, Drone photography.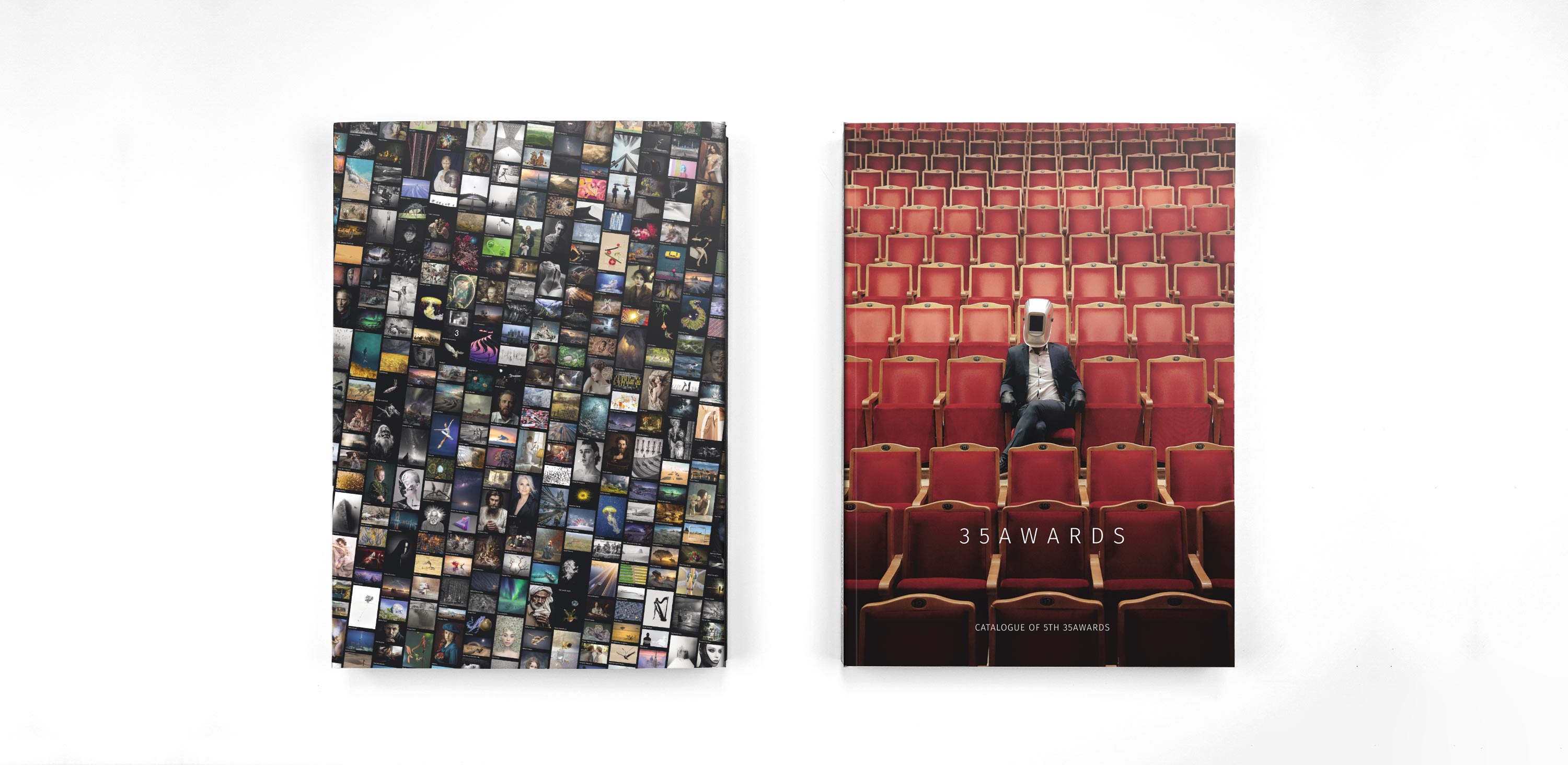 The catalog presents the best works of 22 nominations, as well as works highly rated by the jury members.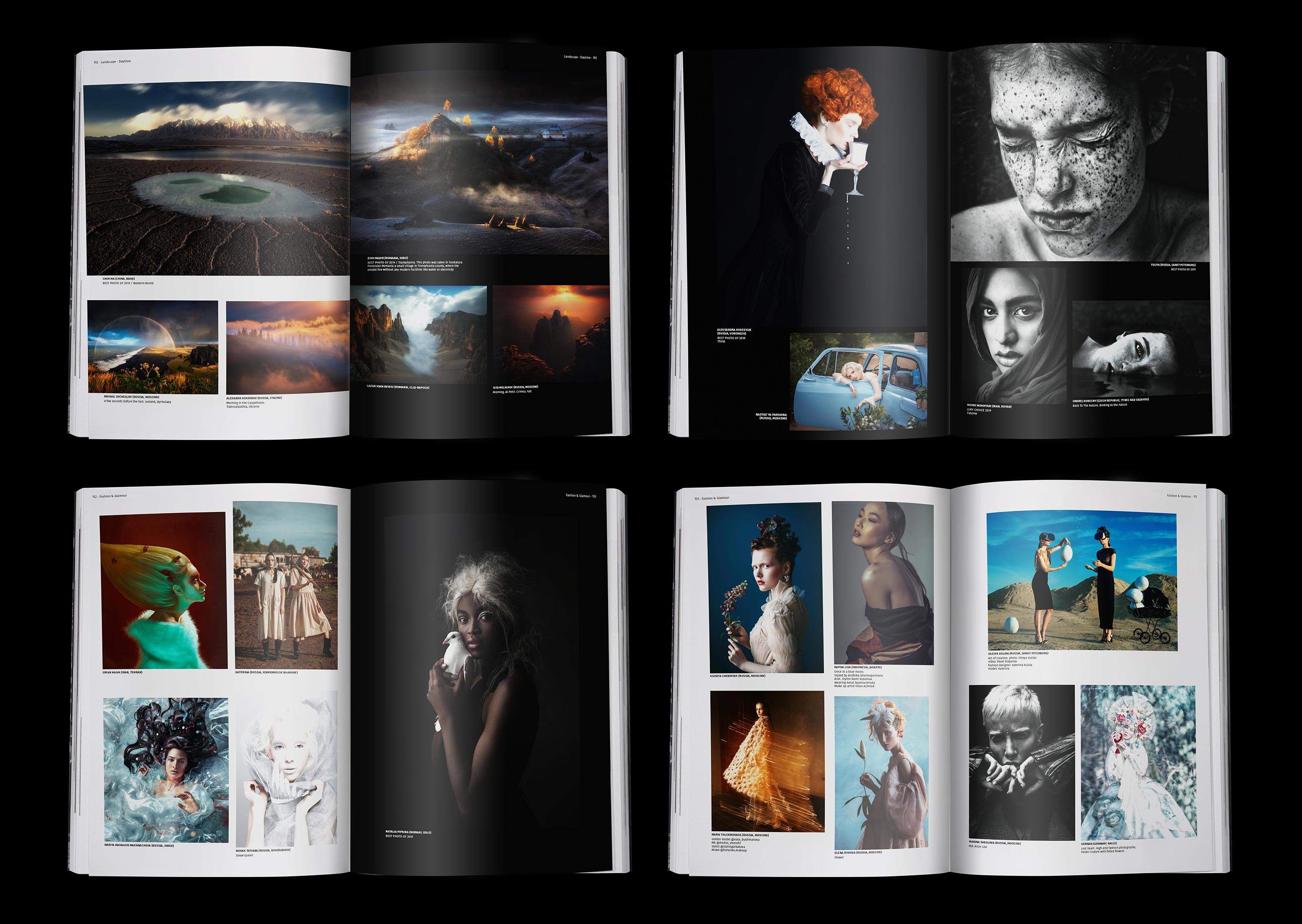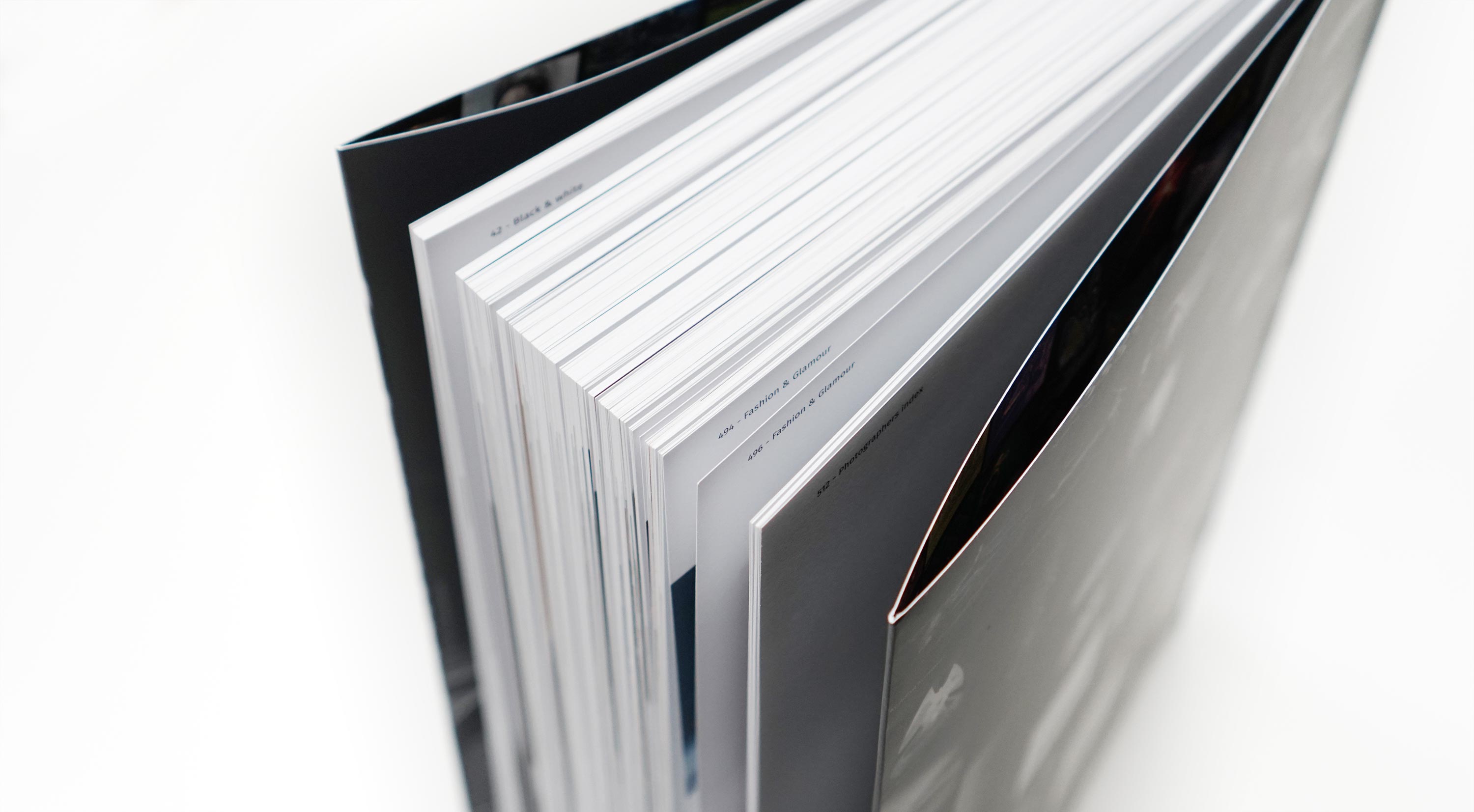 Hanno Art Bulk matt coated paper, 135g/m2. Thread sewing binding. Cover with 2 valves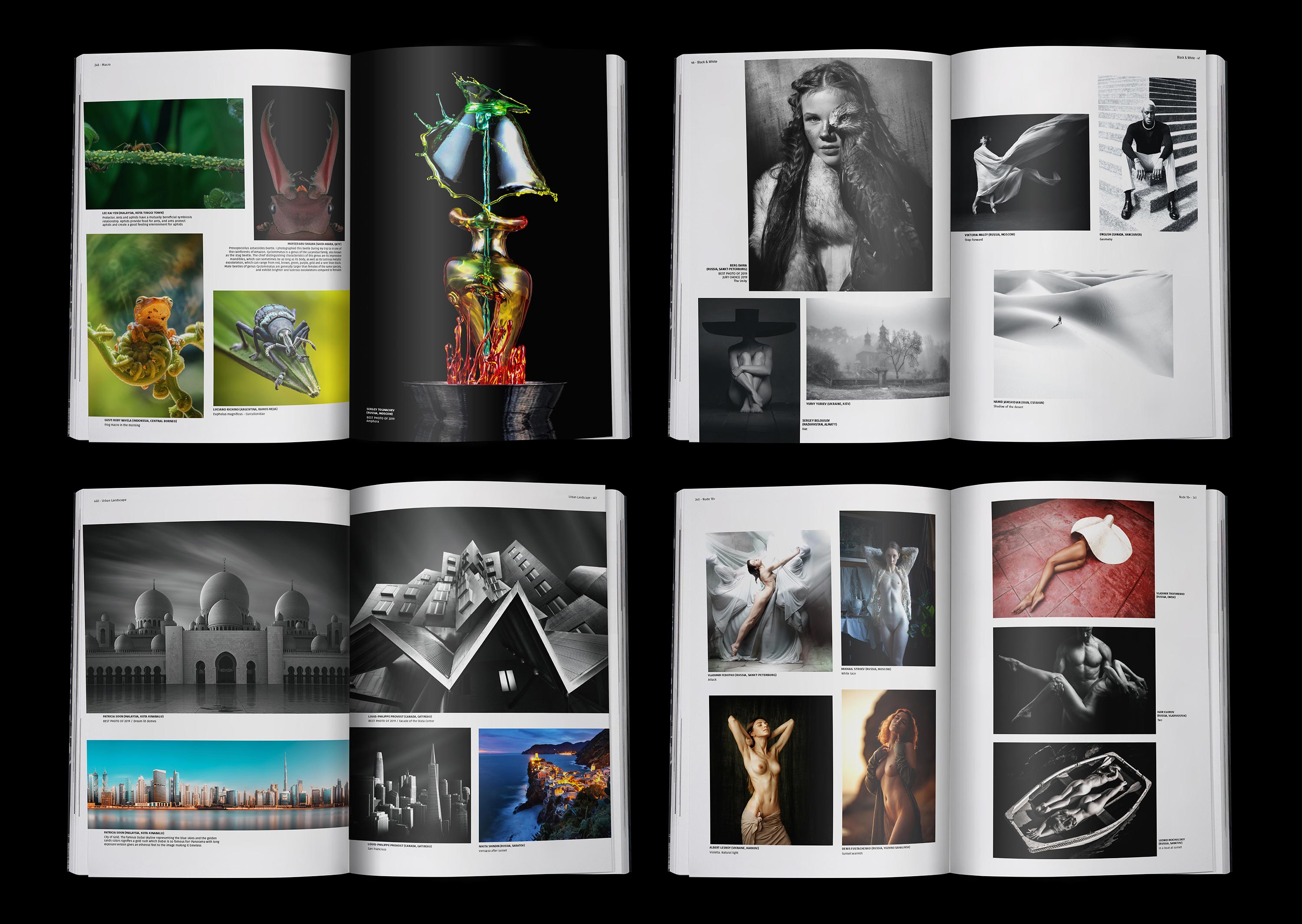 The catalog has a limited circulation - 1000 pcs. There are 512 colorful pages in the catalog.

For the convenience of the international audience of the catalog, all signatures are in English.

Dimensions of the catalog 190×268mm, weight 1800g. Shipping is carried out worldwide. To prevent damage during transport, the catalog is packed in a special protective box in which it will remain safe and reach you safely and securely.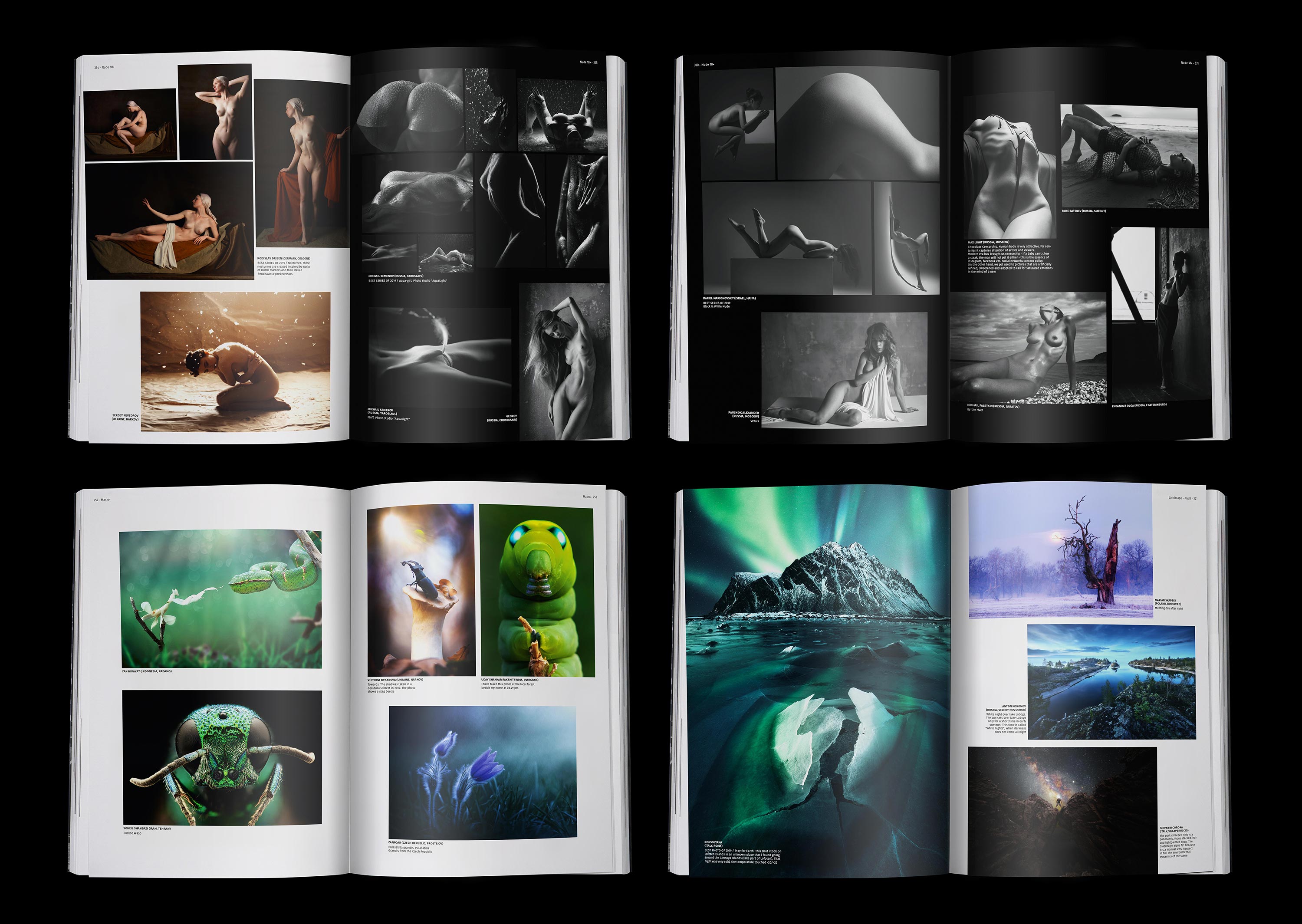 Reviews for the catalog 5TH 35AWARDS:

conigliaro ron
The book arrived safely here in the USA, it\'s filled with amazing photos in good quality print. Happy I ordered one.
TISSERONT Francois
After a one-month journey from Moscow to my village near Lyon, in France, the catalogue did reach me some days ago! Due to this long travel, I was wondering in what condition the catalogue was going to reach me... Good surprise: it was in excellent conditions, due to a perfectly adequate packaging. As usual, the pictures are gorgeous, and the editing work you did is absolutely fantastic. The printing quality is excellent. One more time, this is a reference book, with so many incredible artworks. I just have one remark to formulate: except for some of the black and with pictures, the use of certain pages with a black background does not seem wise to me. Indeed, the pictures printed on such pages appear to me less enhanced than if they were displayed on a white background. This is of course a personal opinion, which may not meet the general one. Best regards. Francois Tisseront, Lyon, France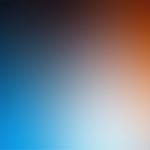 Pawel Adamek
Everything was OK

Chris Stavrakas
The book is amazing keep going this amazing work !

budiman stanley
The Catalog has safely arrived, but too bad part of it were wet at the time I opened it. I think the Catalog should be wrapped using bubble wrap instead of using plastic wrap.
Demétrio Alexandre Ruivo e Silva
Hi, the books arrived damaged - I have taken a few photos you can find in the link below: https://web.cubbit.io/link/#8442fcdd-a638-48b7-959f-686d8eb745ac!E9AT99J2FK6L2Uf9X5gxMVimnhh5IKGORgVhfJI0IxU!V9m4QvZEyuBf6JuBtP8VBw I believe the reason for this was the lack of cushioning inside the packaging, the books were wrapped in plastic, inside a bigger cardboard box. Given the current state of affairs of the world, I don\'t believe this is going to be possible to sort out in a simple/easy way - This may prevent future ordering problems for other clients though, so I might as well just send this. Thank you, Kind regards

Dzodan Bojan
The book has arrived, and I am completely thrilled. The print and paper quality is excellent. Photos chosen for the book are so wonderful that a lot can be learned just by looking through the book. It is really a great honor to have a photo published in a book like this.

Alexander Sviridov
Wow, nice book. Thanks
Wiesław Michna
This is my third catalog. And like every year, i am delighted with the photos, the authors\' championship and catalog edition. Great release!
Reginald Dutrieux
Beautiful catalog. Images have good dimensions for the size of the book and the number of selected pictures.

Giuseppe Galli
I received the catalog very late, due to covid -19. But it has arrived, that\'s what matters. The catalog is well done, with good print quality. I also really like my photo in this catalog. Keep it up.
Doug Coleman
This is a must have for all serious photographers. A collection of some masterful images.
Special thanks to the authors for their contribution to the creation of this catalog:
Abouzeid Hicham, Adeline Kuyten, Ahmetyanova Rimma Munirovna, Ahtubinsk, Ajay Pangil, Akimkin Petr, Albert Russo, Aldo Gustavo Galante, Alehina Olga Stanislavovna, Aleksandr Derzhavin, Aleksandr Kukrinov, Aleksandr Shilov, Aleksandrov Igor Vladimirovich, Aleksey Burtsev, Aleksey Chernov, Aleksey Shaskolskiy, Aleshchenko Sergey, Alexander Filkine, Alexander Matyushkin, Alexander Popel, Alexander Razumov, Alexander Sviridov, Alves Ribeiro Celio, Amal, Ammosova Tatyana Sergeevna, Anastasiya Sergeevna Melehina, Anatoliy Egorovich Tolstopyatov, Andrey Savin, Andrey Vasilevich Balta, Anees Khan, Anna Ivanova, Anthony Presley, Antohin Vadim, Aparecido Donizete De Miranda, Aqeel Alsayegh, Arakelov Sergey, Artem Yurevich Loginov, Asun Aguirre Redondo, Babintseva Mariya, Bahaadeen Al Qazwini, Barannikova Irina, Batenev Mike, Bavirin Dmitriy Vladimirovich, Baydukov Aleksandr Kuzmich, Bayzigitova Liliya Robertovna, Bebesh Elena, Berezovskaya Zhanna, Besharatpur Parviz, Bieser Maria, Bikanova Viktoriya Valerevna, Bobrov Vitaliy, Bogdanov Aleksandr Ivanovich, Bove Mihail, Brikimova Marina, Bubnov Evgeniy, Budanova Mariya Ivanovna, Budiman Stanley, Chabrov Andrey, Chaturapitamorn Natnattcha, Cheremshanova Irina, Chernenko Oleg Sergeevich, Chernov Nikita Yurevich, Chernov Yuriy, Chichkovskaya Tatyana Dmitrievna, Chizh Andrey Anatolevich, Chong Chee Jong, Christopher Chuah, Chudoba Milan, Churikova Tatyana Mihaylovna, Churkina Irina Valerevna, Collarte Alejandra, Conigliaro Ron, Costa Jose Antoine, Cristian, Daniel Johnson, Danijel Turnšek, Danilushkina Elena Aleksandrovna, Danlei Ye, Dasgupta Santanu, Dat Tran Thanh, Debratna Ghosh, Demidova Irina, Demétrio Ruivo, Denis Fustachenko, Denis Sergeevich Bessarabenko, Denisov Sergey Olegovich, Dennis Miller, Deryk Baumgaertner, Dhananjay Jadhav, Diez Ta, Dipesh Motivaras, Divnich Aleksey Valentinovich, Dmitriev Ilya Viktorovich, Dmitriy, Dmitriy Ivanov, Dmytro Yanushevskyi, Dobrioglo Roman, Dobrioglo Roman Alekseevich, Dolotkazina Viktoriya Pavlovna, Dontsov Vladislav Vadimovich, Doug Coleman, Dpari Alexandre, Drobotenko Evgeniy Vladimirovich, Dubinin Evgeniy Anatolevich, Durgaprasad Mylawaram, Duryagina Katya, Dyachik Vіtalіy Pavlovich, Dyatlovskaya Anna, Dzodan Bojan, Egorov Maksim Vladimirovich, Egorov Viktor Andreevich, Egorova Mariya, Eiji Itoyama, Elena Lavrova, Eliseykina Marina, Emese Balázs Fülöp, Emilio José Hdez Barrionuevo, Epishin Aleksey Borisovich, Erehinskaya Alina Sergeevna, Eric Langer, Ermakova Olga, Ermakova Yanina Igorevna, Esikov Oleg, Ester Amaro (por Gonçalo Lobo Pinheiro), Evgeniy Nenahov, Evgeny Vasenev, Fabio Bedoya, Farenyuk Sergey Igorevich, Fashutdinov Albert Ashatovich, Fatih Gonul, Fatihov Dinar, Fedoristov Oleg Viktorovich, Fedyanin Ivan Anatolevich, Fedyukov Aleksey, Filippova Irina Anatolevna, Fisenko Dmitriy Vyacheslavovich, Flores Garcia Jose Antonio, Fomina Azaliya Nailevna, Francisco Javier Gimena Martinez, Fukalov Vladimir Mihaylovich, Ganich Irina, Gavrikova Alena Pavlovna, Gayvoron Dmitriy Sergeevich, Gerasimidi Vladimir, Gerasimov Igor Nikolaevich, Gichka Igor, Gilad Sax, Giuseppe Galli, Golovchenko Dmitriy, Gonçalo Lobo Pinheiro, Gopala Krishnan S, Gorbachev Pavel, Gorbatenko Sergey Nikolaevich, Gorlenko Kseniya Vladimirovna, Grechaniy Vitaliy Sergeevich, Gromakovskiy Igor, Grushetskaya Elena Vladimirovna, Guryanov Andrey, Gustavo Maqueda Batanero, Haris Orfanidis, Hesham Alhumaid, Hien PhƯƠng Le, Hiralal Choudhry, Hj Jeon, Hlyupina Lyudmila, Hrapova Yuliya, Hromov Anton Sergeevich, Huang Shaobin, Hvesyuk Aleksandra, Ilia Danilov, Ilin Mark, Ilya, Inna Bystrakova, Iulian Daniel Buzdugan, Iurii Luchaninov, Ivan Skorik, Ivanov Aleksey Sergeevich, Ivanov Viktor, Ivanova Daria Yurevna, Ivanova Vera Aleksandrovna, Javier Rupérez, Javier Ullastres, Jean Pierre Christiaan Damen, Jevgenijs Bujanovs, Joel Francois, Joel Neilsen, Johansson Veronika, Jose Colina, Juraj Benčík, Kajanan, Kamen Michev, Kanaev Oleg Vladimirovich, Kang Ning, Kapsomenos Alexis, Karachev Denis Valerevich, Karachkova Tatyana, Karashtin Pavel Nikolaevich, Karyuhin Pavel Aleksandrovich, Karzov Kirill, Katerina Melnik, Kateryna Atamanova, Katics Erika, Kaylman Vladimir Aleksandrovich, Kels Andrey Borisovich, Kepeshchuk Bogdan Gavrilovich, Keren Genish, Kharlan Sviatlana, Khurtin Illia, Kim Poulsen, Kirikov Aleksandr, Kirill Koshe, Kirill Senkevich, Kiseleva Irina, Kishtimov Maksim, Klavdiya Pargacheva, Klyahin Igor Nikolaevich, Kobyak Svetlana, Kolganov Sergey, Kolichev Aleksandr Nikolaevich, Komarova Darya, Komissarov Aleksey Nikolaevich, Kondrateva Elena Yurevna, Konstantin Vlasov, Kopilov Andrey Nikolaevich, Korepanova Natalya Evgenevna, Korneev Dmitriy Viktorovich, Korotkova Svetlana, Korshunov Sergey Aleksandrovich, Korshunova Anna Sergeevna, Koryakin Vasiliy Nikolaevich, Korzhenevskaya Larisa, Kosirev Anton, Kotlyarevskiy Igor Vladimirovich, Kozko Irina, Krisztian Nagy, Krivetskaya Mariya, Kucherenko Evgeniy, Kuklev Mihail Yurevich, Kukushkina Yuliya, Kulagin Nikita Vladimirovich, Kupira Vitaliy Nikolaevich, Kurennoy Aleksandr Sergeevich, Kurlyantsev Aleksey, Kuzin Andrey, Lagutina Elena, Lapaev Andrey Nikolaevich, Lapaeva Ekaterina Sergeevna, Larisa Alekseevna Natalskaya, Larisa Nikolaevna Duka, Laslo Szekely, Le Hien, Le Phuong Hien, Lee Kaiyen, Leon Lalaev, Levan Tugushi, Levkovich Ilya, Lila, Lisa Olivares, Liu Shuchuan, Liudvikas, Lo George Ching Yuen, Lobozov Sergey, Logvinovich Andrey, Lomako Galina, Lomnicki Ryszard, Lozhenitsin Konstantin Sergeevich, Luboš Prchal, Luc Tielens, Lukas Larys, Lukasz Derangowski, Lukyanov Aleksandr Sergeevich, Lukáš Veselý, Lyahova Yuliya, Lyalin Aleksandr Alekseevich, Lyubov Donskaya, Lyudmila Bobrovskaya, Magomedova Ayshat, Makoedov Anatoliy Nikolaevich, Makogon Nataliia Sergiivna, Malafeeva Evgeniya Fedotovna, Malishev Valentin Aleksandrovich, Maltsev Mihail Grigorevich, Malyutina Tatyana Evgenevna, Marat Maksudov, Marat Nadzhibaev, Marc Alain Ferragne, Maria Sela, Marikutsa Mariya Anatolevna, Mariya Shupenko, Martov Dmitriy, Maslennikova Elena, Maslennikova Elena Vitalevna, Massimo Tamajo, Matveev Aleksey, Matveev Vladimir Valentinovich, Mauricio Luiz Bertoni, Mazureva Anastasiya Yurevna, Mclain Helen, Melidis Alexandros, Merzlyakov Dmitriy Vladimirovich, Michael, Michael Zehnpfennig, Michaela Firešová, Micheli Manuel, Mihail, Mihail Anastasev, Mihail Frolov, Mihaylov Mihail, Miheeva Anna, Mihonoshina Galina, Mironova Yuliya Vladimirovna, Model Milana, Mofeed Abu Shalwa, Moiseeva Nadezhda, Monika Lisowska, Morla Alberto, Mr. Jan Konstanty, Muthu Krishna.k, Nagirniy Taras, Nataliya Andrianova, Natalya Golubeva, Naumov Nikolay Nikolaevich, Nerijus Mikučionis, Nicolas Brzeziak, Nikolaevich Artemiy, Nikolay Gorbatenko, Nikolay Migurskiy, Nikolay Osipov, Nikolay Stepanov, Nilesh Shah, Norbert Garaj, Novichkov Andrey, Novikov Vladimir Aleksandrovich, Odarenko Olga, Oei Rudy, Oksana Bode Photography, Oleg Galyautdinov, Oleg Utyuzh, Olga Bekker, Olga Solan, Ondrej Pôbiš, Onkar Bedre, Orehov Viktor Valentinovich, Pablo Borrego, Paolo Barbarini, Papadopoulos Dimitris, Patkina Svetlana Nikolaevna, Paula Gomes Vianna, Pautova Anastasiya, Pavel Nikolaevich Karashtin, Pavlova Galina Vyacheslavovna, Pawel Adamek, Pawel Gerula, Pedro, Perchatkin Dmitriy Vladimirovich, Petrakova Nataliya, Petrov Artem Vitalevich, Petuhova Anastasiya, Pham Hong Son, Philippe Newman, Phillip Marquart, Piontkovskiy Aleksandr Sigizmundovich, Plahotin Viktor, Platonova Irina, Plotnikova Irina Sergeevna, Plotnikova Olga Yurevna, Podoprelova Tatyana, Polina Ponomarenko, Polkanov Dmitriy Vladimirovich, Polyakova Tatyana Valentinovna, Ponikarova Nataliya, Popov Ivan Aleksandrovich, Posrednikov Kirill, Pourmoradi Rasoul, Prokofev Sergey, Pósa Viktor, Radek Lenhart, Raivo Kremer, Rayma Isaevna Goncharova, Reahbeln Alzate, Regina Dalle Grave Schmitt, Robert Constantin, Rodionov Andrey Viktorovich, Rojek Tomasz, Romanenkova Yana, Romanyak Svyatoslav, Rosen Sey, Ross Magri, Rusanova Svetlana, Ruslan Stepanov, Ryumina Lyalya Aleksandrovna, Sagaydachnaya Svetlana, Sajeev Krishnan, Salmanov Andrey Vadimovich, Saltikov Dmitriy, San Vid Photography, Sandalov Oleg, Sandler Aleksandr Ben, Sasin Aleksandr Sergeevich, Sauter Louis, Savin Yaroslav Gennadevich, Savina Elizaveta Vladimirovna, Savitskiy Oleg, Savostina Olga Aleksandrovna, Sean Channal, Selivanov Artem Petrovich, Semakina Svetlana Vladimirovna, Semenov Mihail, Semenushkin Aleksey, Semin Sergey, Semin Sergey Aleksandrovich, Sergei Troitski, Sergey, Sergey Fediv, Sergey Poletaev, Sergey Shabanov, Sergey Yurevich Chupahin, Sharov Artem, Shavardina Elizaveta, Shlapakov Sergey, Shorohov Valeriy, Shugaeva Ekaterina Olegovna, Shyjith Onden Cheriyath, Simonyan Aleksandr Olegovich, Sivitskiy Vladimir Gennadevich, Sivolodskaya Anna, Sivtseva Inna Nikolaevna, Smirnov Aleksandr Alekseevich, Smirnov Maksim Sergeevich, Smirnov Mihail Valerevich, Smirnov Timofey Aleksandrovich, Solomatina Ekaterina, Solomatina Elizaveta Aleksandrovna, Stanislav Abramchuk, Statskiy Mihail, Stefan Kamenov, Stepanenko Ilya Vladimirovich, Stepanov Anton Maksimovich, Stukalova Yuliya, Sultieva Elvira, Sulzhik Tamara Sergeevna, Surkova Olesya Sergeevna, Svetlin Yosifov, Taganov Aleksey Viktorovich, Takashi Nakazawa, Taozui, Taranenko Anastasiya, Tatyana Chernishova, Tavadze Levan, Teodor Coka, Tertishnikov Dmitriy Vladislavovich, Teterin Oleg Valerevich, Tihomirova Nataliya, Tihomirova Nataliya Yurevna, Timoshenko Dmitriy, Timur Smailov, Tison Tomas, Tisseront Francois, Tolstopyatov Anatoliy Egorovich, Tomasz Kowalski, Tomé João, Torikai Junko, Táboas Noa, Udodov Artem Valentinovich, Urusova Anna, Uryupin Dmitriy Vladimirovich, Valentin Anatolevich Obuhovskiy, Varma Darling, Vechkenzin Andrey, Venidiktova Darya Yurevna, Verbitskaya Ekaterina, Victoria Manashirov, Viktorija, Vinar Denis Ivanovich, Vinogradova Anna Sergeevna, Visotskiy Anatoliy Petrovich, Vitaly Podgurchenko, Vladimir Dementev, Vladimir Olegovich Kamenev, Vladimir Tashkinov, Vladimirova Darya Dmitrievna, Voinkov Viktor, Volkova Olga, Voronin Sergey, Voynich Yuliya Anatolevna, Vu Manh Cuong, Vyacheslav Kasatkin, Wang Shan, Wang Wei Chih, Wojciech Halecki, Wong Thai Siung, Wouters Sarah, Xec Bagur Florit, Xiandong Lyu, Yakovlev Yuriy, Yakovlev Yuriy Alekseevich, Yekaterina Lunoe, Yuliya Bort, Yuliya Sh., Yuriy, Zaharov Dmitriy, Zaid Abu Taha, Zain Khataw, Zane Berge, Zelenkovecs Genadijs, Zema Tatyana Vladimirovna, Zenkin Aleksandr, Zhagorina Anna Sergeevna, Zhdanova Olga, Zhdanova Olga Igorevna, Zhigulin Vadim Aleksandrovich, Zhirnov Anton, Zhivulin Lev, Zhuravlev Yuriy Aleksandrovich, Zueva Ekaterina, Zurab Chaia, 付 宗洋, 田帅
Digital catalogue 7th 35AWARDS
100 best photos + 100 best photographers (1500+ photos). 512 pages
Digital catalogue 6th 35AWARDS
100 best photos + 100 best photographers (1500+ photos). 512 pages
Catalogue 4TH, 5TH 35AWARDS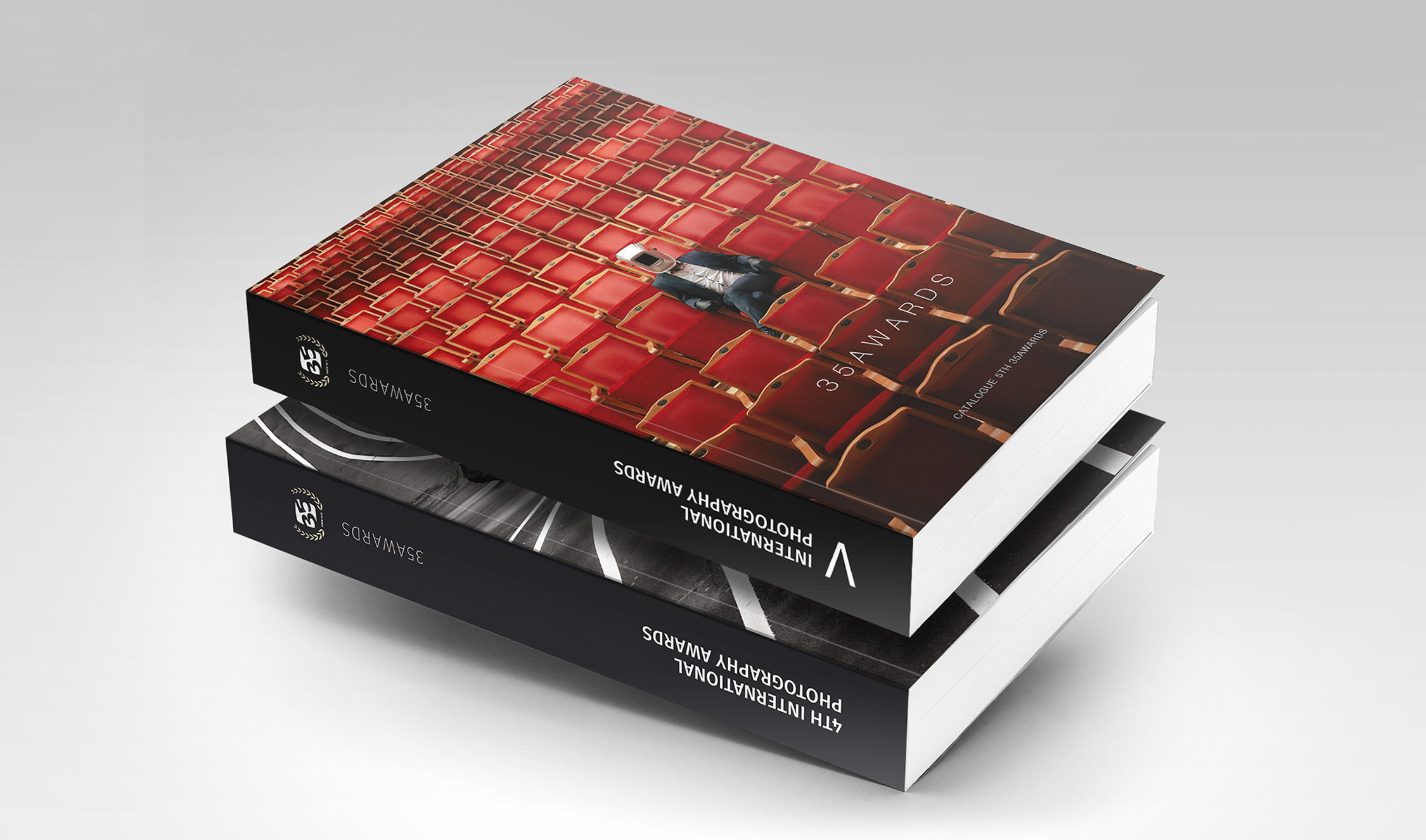 100 best photos + 100 best photographers of 4th and 5th 35AWARDS (3000+ photos). 512 + 512pages
Catalogue 4TH 35AWARDS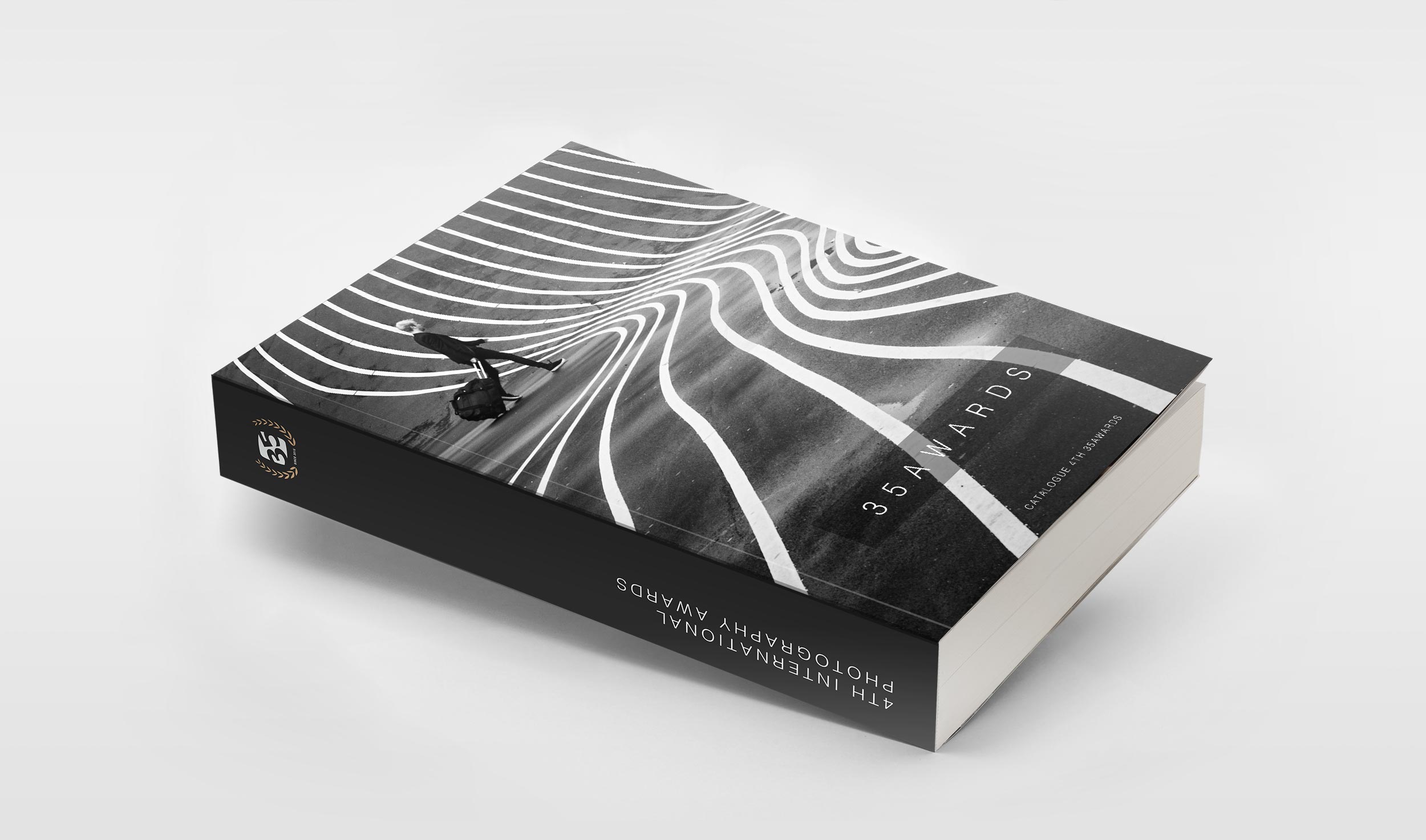 100 best photos + 100 best photographers (1500+ photos). 512 pages
Catalogue 35AWARDS 2017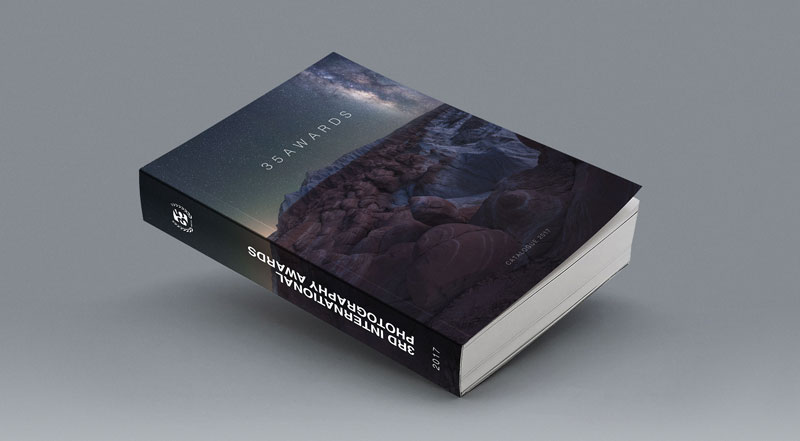 100 best photos + 100 best photographers (1000+ photos). 512 pages
Photo Album 35AWARDS 2017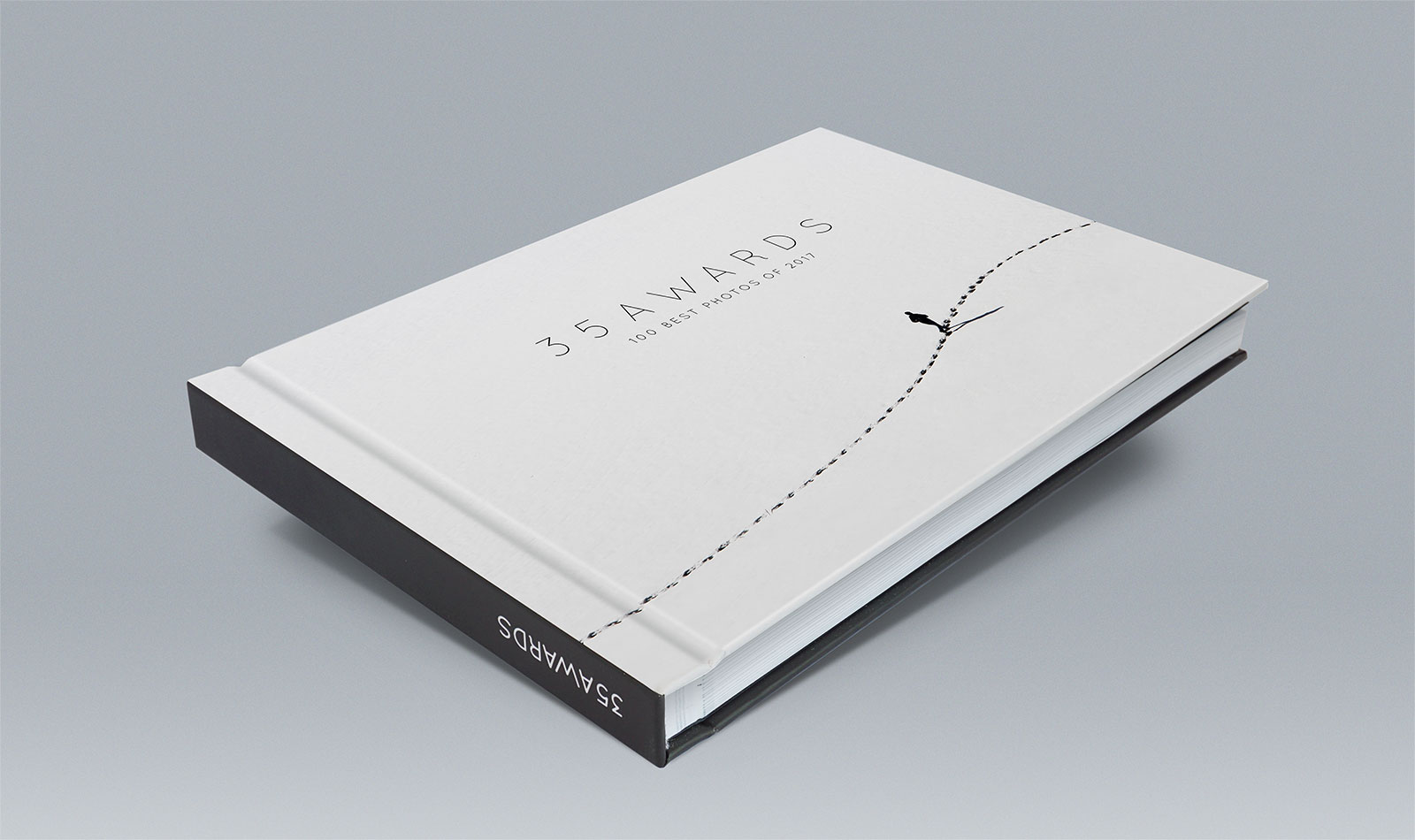 100 best photos + 25 series works. 168 pages
Photo Album 35AWARDS 2016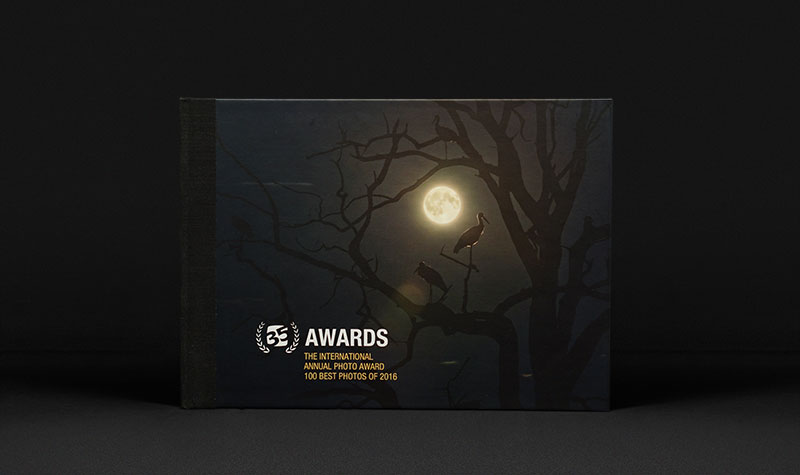 100 best photos + 12 series works. 140 pages
Photo Album 35AWARDS 2015