35AWARDS PHOTO ALBUM 2017
In 2017 the number of participants reached 103 000 people from 160 countries with more then 257 000 photogarphies in total. This book features 100 best photographs and 25 best photo-series including some special notes from the juries. The albums feature the best photo that were selected by our international jury from 35 countries. The album contains the best works from 16 nominations. A quality photobook in the classical cover.
Matte paper FlexBind 176g
Album 35AWARDS 2017, created on the basis of paper with technology FlexBind®, thus it has an undeniable advantage: thanks to a soft slot, each page can be opened by 180º.
In addition to the 100 best photos of the 35AWARDS 2017, you will see 25 best series works of the year in the album, as well as one work each jury member noted.
The album has a limited edition of 200 pcs. In total there are 168 pages in the album on which there are works from 140 different photographers from 38 countries and 101 cities.
Dimensions of the album are 290mm x 210mm, weight 1200 g. Delivery is carried out all over the world. To prevent damage during transportation, we pack the album in a special protective packaging in which it will remain safe and will reach you safely and safely.
The album published photos of the authors:
Eduardo Lopez Moreno (Kenya), Naing Tun Latt (Myanmar), Mikhail Potapov (Russian Federation), Veysel Erbin (Turkey), Dmitry Fisenko (Russian Federation), Fahmy Husain (Indonesia), Indranil Mukherjee (India), Hung Nguyen Canh (Viet Nam), Gobotoru (Estonia), Haritonova Elena (Russian Federation), Svetlana Irevlina (Russian Federation), Евгений Грин (Russian Federation), Icsu Renata (Hungary), Paulina Stalij-Duczman (United Kingdom), Kan Aleksandr (Russian Federation), Ye Pyae Soe Hlaing (Myanmar), Anastasia Kaloshina (Russian Federation), Raed Ammari (United States), Anton Dotsenko (Belarus), Potapova Darya (Russian Federation), Nedyalkova Irina (Russian Federation), Staszek Horodecki (Poland), Andy Seliverstoff (Russian Federation), Bao Nhi (nhifoto) (Viet Nam), Rashida Akhtyamova (Russian Federation), Chinmoy Biswas (India), Derek Zhang (China), Andrew Ho Wai Peng (Malaysia), Viktoriya (Russian Federation), Marina Tunik (Russian Federation), Iwona Podlasińska (Poland), Petrova Anna (Russian Federation), Ewa Cwikla (Netherlands), Anna Gis (Russian Federation), Marianna Smolina (Russian Federation), Vladimir Kushnarev (Russian Federation), Alex Mironyuk (United States), Jan Siemiński (Poland), Alexandr Vlassyuk (Kazakhstan), Arthur Cross (Italy), Cong Pham Chi (Viet Nam), Vladimir Alekseev (Russian Federation), Ilya Melikhov (Russian Federation), Daniel Rericha (Czech Republic), Bertoncelj Sandi (Slovenia), Pedro Luis Ajuriaguerra Saiz (Spain), Aleksandr Arbekov (Russian Federation), Ivan Smelov (Russian Federation), Patricia Soon (Malaysia), Alexey Ermakov (Russian Federation), Lukasz Derangowski (Poland), Mikhail Kokhanchikov (Russian Federation), Grzegorz Zimny (Poland), Sergey Zlatkov (Bulgaria), Bencik Juraj (Czech Republic), Andrey Snegirev (Russian Federation), Dmitry Arkhipov (Russian Federation), Denis Budkov (Russian Federation), Gio (Italy), Vladislav Kostylev (Russian Federation), Thomas Vijayan (Canada), Sergey Uryadnikov (Russian Federation), Julia Sundukova (Russian Federation), Mikhail Cheremkin (Russian Federation), Ivan Turukhano (Russian Federation), Marc Boily (Canada), Eva Milkonskaya (Russian Federation), Gonсharov Igor (Ukraine), Aleksandr Lishchinskiy (Ukraine), Rodislav Driben (Germany), Lam Huong Nguyen (Viet Nam), Sergey Spirin (Russian Federation), Anton Blokhin (Russian Federation), Margarita Kareva (Russian Federation), Kirichay Dmitry (Ukraine), Rabachev Filipp (Russian Federation), Natalie Karpushenko (Switzerland), Arvin Kocharian (Armenia), Anna Averianova (Russian Federation), Mikhail Semenov (Russian Federation), Tara chand Gawariya (India), Ab Rashid (Bangladesh), Alesya Osadchaya (Russian Federation), Ady Petrova (Bulgaria), Сергей (Ukraine), Mohammad Mohsenifar (Iran), Alexey Poptsov (Kazakhstan), Krasi Matarov (Bulgaria), Dmitry Mihnenko (Russian Federation), Alla Sokolova (France), Elwira Kruszelnicka (Poland), Nastya Dubrovina (Russian Federation), Abdul Gapur Dayak (Indonesia), Chornyi Aleksandr (Ukraine), Yan Hidayat (Indonesia), Marina Deriglazova (Russian Federation), Tsvetan Ganev (Bulgaria), Evgeny Banin (Russian Federation), Nik Peter Liew (Malaysia), Genadi Dochev (Bulgaria), Julio Castro Pardo (Spain), Marek Komisaruk (Poland), Karol Nienartowicz (Poland), Takashi Nakazawa (Japan), Anastacia Malyh (Russian Federation), Hugo Valle Perez (Spain), Vika Ivanova (Russian Federation), Elena Lisenko (Ukraine), Anna Petina (Russian Federation), Artem (Kazakhstan), MD Tanveer Hassan Rohan (Bangladesh), Rafeur Rahman (Bangladesh), Eugene Li (Ukraine), Georgy Chernyadev (Russian Federation), Slava Samoilenko (Ukraine), Pavel Belugin (Russian Federation), Marina Sheglova (Russian Federation), Sergey (Russian Federation), Alexandru Popovski (Moldova), Valtteri Mulkahainen (Finland), Antonio Bernardino (Portugal), Sergey Lukankin (Russian Federation), Evgeny Loza (Israel), Vaibhav kashyap (India), Marcin Sobas (Poland), John Dykstra (United States), Artur Maia Carvalho (Angola), Patrick Lawrence (Tanzania), GOLDIN LEONID (Israel), Lena Fainberg (Russian Federation), Yuriy Kharchenko (Russian Federation), Sergej Rekhov (Russian Federation), Dmitry Saprin (Russian Federation), Zaporoschenko Elvira (Russian Federation), Андрей Каленышев (Russian Federation), Игорь Железняк (Russian Federation), Marina Ratkun (Russian Federation), Richard Emmanuel (Nigeria), Giovanni Corona (Italy), Nodeh Mostafa
Digital catalogue 7th 35AWARDS
100 best photos + 100 best photographers (1500+ photos). 512 pages
Digital catalogue 6th 35AWARDS
100 best photos + 100 best photographers (1500+ photos). 512 pages
Catalogue 4TH, 5TH 35AWARDS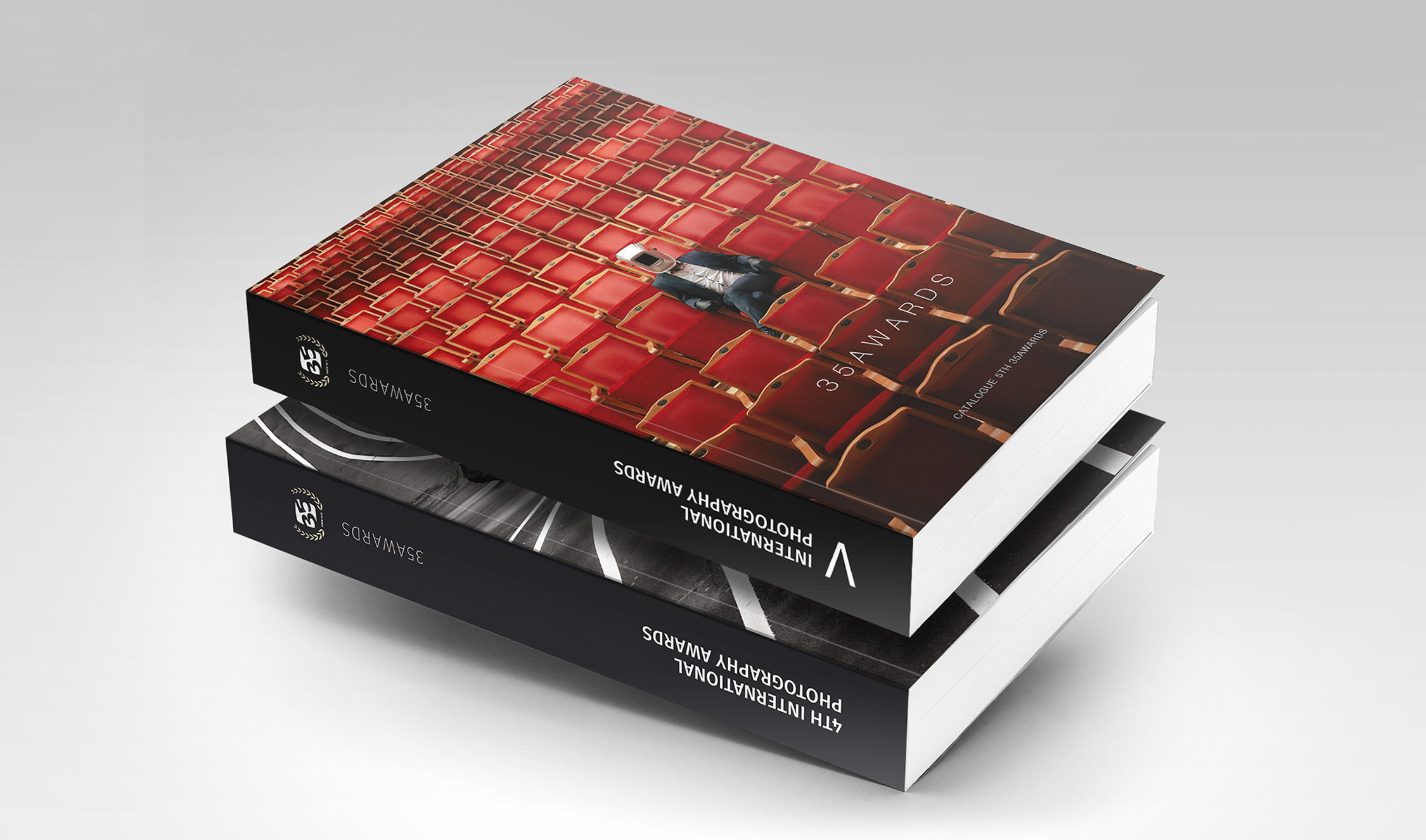 100 best photos + 100 best photographers of 4th and 5th 35AWARDS (3000+ photos). 512 + 512pages
Catalogue 5TH 35AWARDS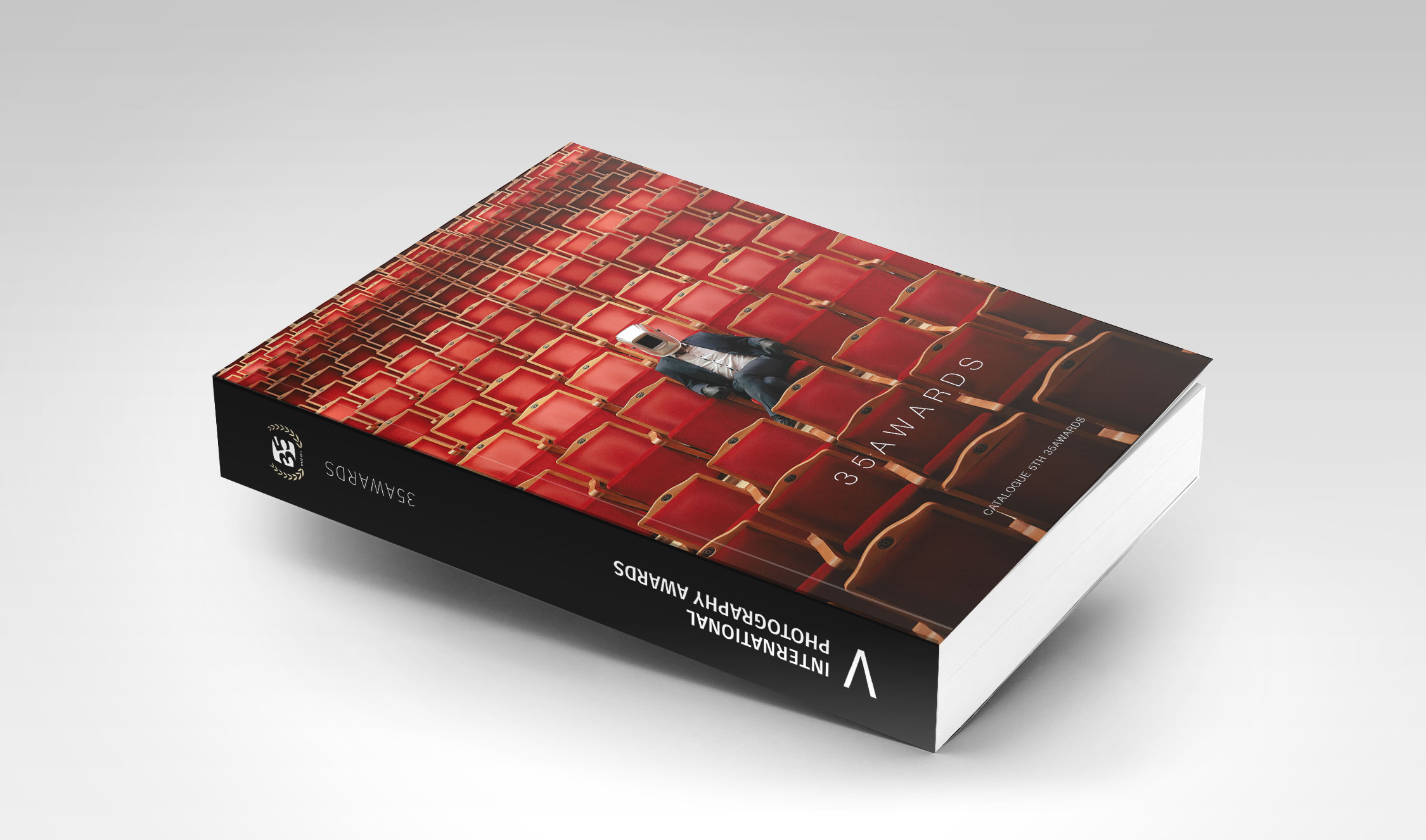 100 best photos + 100 best photographers (1500+ photos). 512 pages
Catalogue 4TH 35AWARDS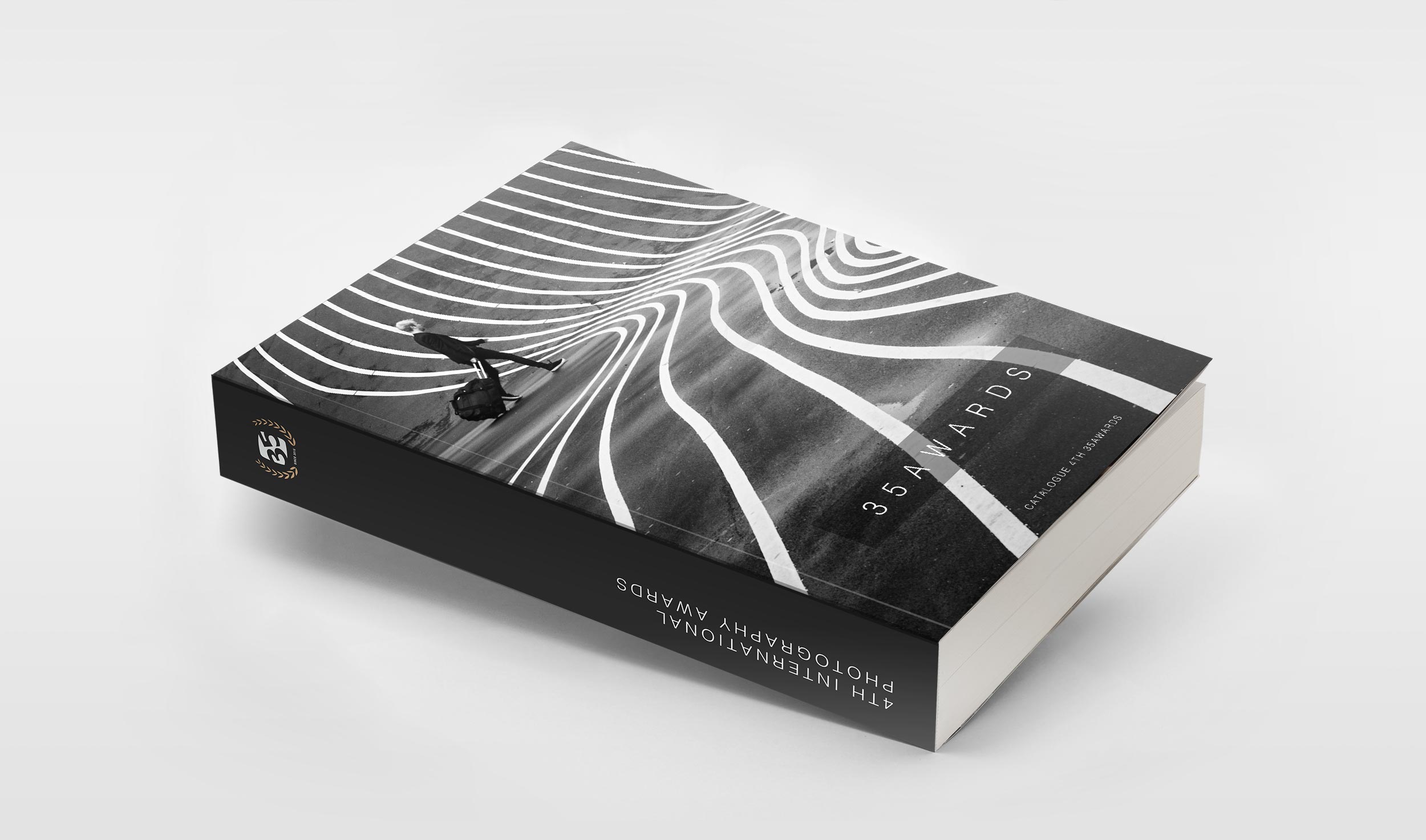 100 best photos + 100 best photographers (1500+ photos). 512 pages
Catalogue 35AWARDS 2017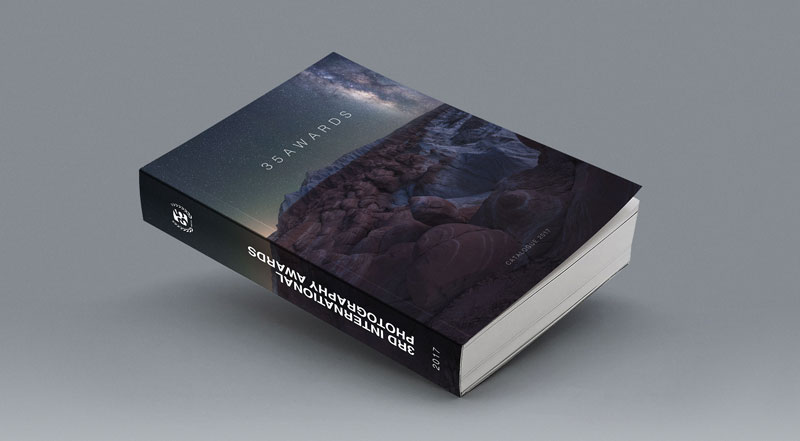 100 best photos + 100 best photographers (1000+ photos). 512 pages
Photo Album 35AWARDS 2016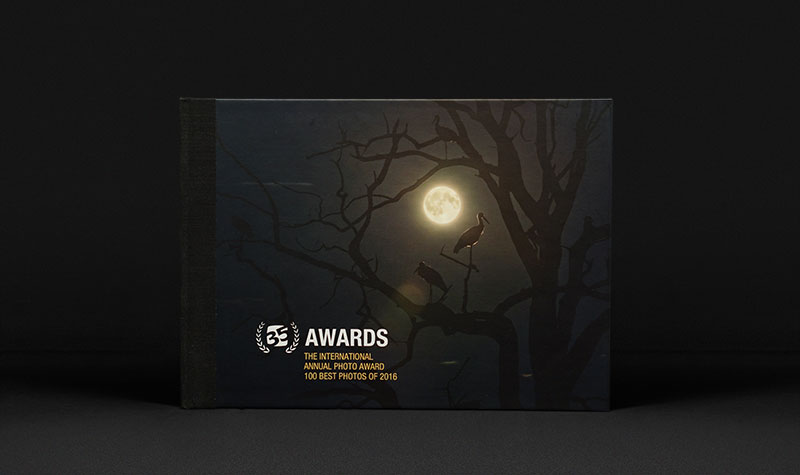 100 best photos + 12 series works. 140 pages
Photo Album 35AWARDS 2015