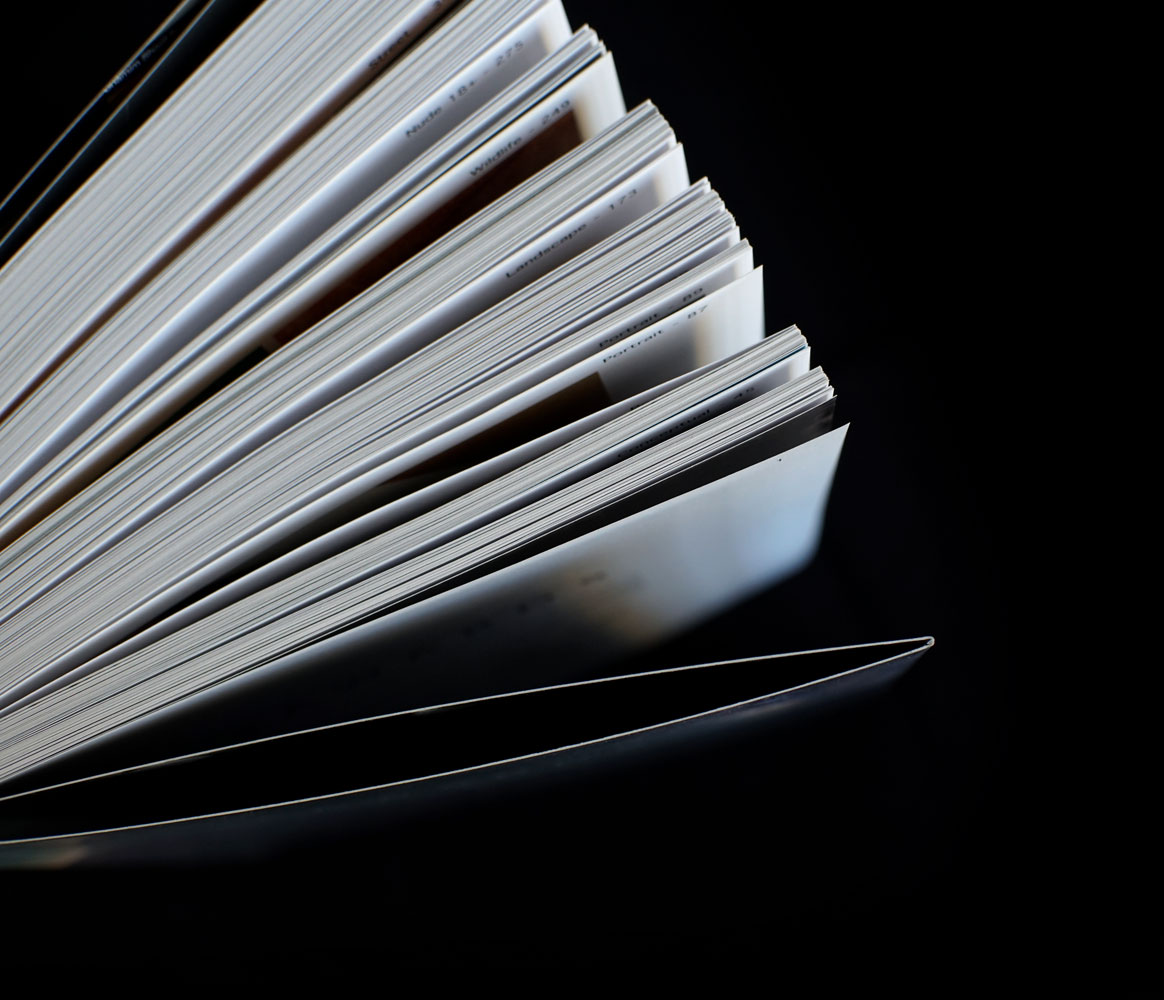 35AWARDS CATALOGUE
The catalog of the 3rd international photo 35AWARDS. In 2017 the number of participants in the contest reached 103 000 people from 160 countries with more than 257 000 pictures submitted. This book features more than 1000 photos. Among them are works of 100 best photographers of the year, Top-100 photos of the year, and 25 best photo-series. The book will also include the pictures non-competitively chosen by juries. Presented nominations: Black and White, Conceptual Photography, Portrait, Children Photography, Landscape - Day, Cityscape, Wildlife, Nude 18+, Staged Photography, Reportage Photography, Macro, Landscape - Night, Still Life, Mobile Photography, Fashion & Glamor, Photoproject.

Hanno Art Bulk matt coated paper, 135g/m2. Thread sewing binding. Cover with 2 valves (Soft Touch lamination) MEGA gloss 2S 270g/m2.
The catalog presents the best works of 16 nominations, as well as works highly rated by the jury members.
The catalog has a limited circulation - 450 pcs. There are 512 colorful pages in the catalog.
Dimensions of the catalog 150mm x 200mm, weight 1150 g. Shipping is carried out worldwide. To prevent damage during transport, the catalog is packed in a special protective box in which it will remain safe and reach you safely and securely.
Special thanks to the authors for their contribution to the creation of this catalog:
)I(uK, Abid Ali Khan, Alexey Polyakov, Abdelali El Andaloussi, Abramova Irina, Aktash Yulia, Aleksandr, Aleksandr Anatolevich Didinskiy, Aleksandr Grigorevich Popov, Aleksandr Kozhuhov, Aleksandr Kukrinov, Aleksandr Mats, Aleksandr Shilov, Aleksandr Staroverov, Aleksandrs Maksimovs, Alekseeva Olga Gennadevna, Aleksey Ermakov, Aleksey Gerasimov, Aleksey Ivanov, Aleksey Shaternikov, Aleksey Suloev, Alena Mozzhegorova, Alex, Alexandr Popovski, Alexandr Ben Sandler, Alikaev Viktor Gennadievich, Alina Aleksandrovna Gurfinkel, Alireza Moradi, Alla Sokolova, Almuhametov Farid Ravilevich, Amada Terradillos, Anastasiya Dobrovolskaya, Anastasiya Kaloshina, Anatoliy, Anatoliy Markovich Bastunskiy, Andrey Bortnikov, Andrey Germanovich Kuznetsov, Andrey Guryanov, Andrey Klimov, Andrey Kuznetsov, Andrey Savin, Andrey Vekshegonov, Andryuhin Aleksandr Vladimirovich, Ania Filak, Anisimov Mihail Valerevich, Anna Glushko, Anna Petina, Anna Sergeevna Vedernikova, Anton Brylev, Anton Gorin Alekseevich, Antonio Ribas Millán, Antusheva Natalya Nikolaevna, Armen Arutyunov, Artemiy Fedorov, Artur Orjuhovschii, Arturs Biceks, Atanas Kulishev, Babkina Yuliya, Baganov Sergey Mihaylovich, Bagdasaryan Vladimir Vladimirovich, Bastunskiy Anatoliy Markovich, Berezhnaya Elena Sergeevna, Bezlyudniy Evgeniy, Bhupesh Patel, Bichihin Dmitriy Mihaylovich, Bikash Prasad Das, Bocherikov Aleksandr, Boleslav, Borisova Yuliya Nikolaevna, Borna Bursac, Bovirin D. V., Boyko Oleg Ivanovich, Brendan Dias, Brilenko Sergey Aleksandrovich, Bugaev Denis Serafimovich, Bugaeva Yuliya, Burkin Aleksandr Viktorovich, Carlos Cuervo, Carlos Fariello, Chalaya Anastasiya Igorevna, Chalchenko Denis Alekseevich, Chaminda Jayaweera, Chayko Sergey Petrovich, Chechkeneva Tatyana, Chernobrovkina Natalya Nikolaevna, Chetskaya Natalya Borisovna, Chizh Andrey Anatolevich, Dana, Dariya Dunich, Denisov Igor Andreevich, Derek Zhang, Deriglazova Marina Vladimirovna, Deschaume Julien, Didier Ernwein, Dmitriev Ilya Viktorovich, Dmitriy, Dmitriy Saltikov, Dmitriy Shovtyuk, Dmitriy Titov, Dolenko Elena Markovna, Drozhzhin Aleksey Anatolevich, Dumitru Cristian Tanase, Dyakov Vyacheslav Sergeevich, Dzyuba Ivan Pavlovich, Eduard Gorobets, Eduardo Lopez Moreno, Efimov Sergey Dmitrievich, Eglė Lugauskienė, Elena Camsonenko, Elena Ermolenko, Elena Kruglova, Elena Tatulyan, Elina Svetlova, Elizaveta Cavina, Eugene Sokolenko, Evgeniy Kornienko, Evgeniy Petrin, Evtyunin Evgeniy Vladimirovich, Fadeeva Anna Gennadevna, Fedyaev Aleksandr Aleksandrovich, Fedyanin Ivan Anatolevich, Fedyunin Mihail Vasilevich, Fisenko Dmitriy Vyacheslavovich, Fomenko Sergey Anatolevich, Francois Tisseront, Galkina Tatyana Sergeevna, Gavryushin Andrey Vyacheslavovich, Gayduk Evgeniy Andreevich, Gennadiy Belov, Gennadiy Karasev, Gennadiy Novov, George Ching Yuen LO, Gerasimovich Svetlana Gennalevna, Gibadullina Elvira Ramilevna, Giovanni Corona, Glushkov Aleksey Alekseevich, Gonzalo Javier Santile, Gorbacheva Mariya Aleksandrovna, Goreslavets Tatyana, Gracheva Inga Mihaylovna, Grechushnikov Aleksey Anatoevich, Grigorev Aleksey Viktorovich, Gryaznov Sergey Yurevich, HaeKyung Han, Hafeez Rajudin, Hananov Denis Talgatovich, Hashpakov Anzor Muhamedovich, Hassanaly Ismail, Heljä Sokka, Hvostenko Galina Nikolaevna, Ida Amal, Igonina Elena Viktorovna, Igor Dmitrievich Kalinin, Igor Grishchenko, Igor Khmelev, Igor Pridannikov, Ilin Aleksandr Leontevich, Ilya Churikov, Ilya Nikolaevich Garbuzov, Iridijus Svelnys, Irina Zelenina, Ismailov Damir Myasumovich, Ivanov Aleksey Sergeevich, Ivantsov Klim Valentinovich, Ivashchuk Aleksey, Ivaylo Petrov, Jack Harmon, Jamers Marleen, James Patrick Suplicy Conway, Jeroen Van Dam, Jobby Setiawan, Joe Clements, Jorge R. Canto Rosado, Juraj Benčík, Kalinin Alexander, Kanisheva Elena Viktorovna, Karachkova Tatyana, Kartseva Tatyana Sergeevna, Kasun Weerasekara, Katcerina (Ekaterina Fadeeva), Kepeshchuk Bogdan Gavrilovich, Kira Bugrova, Kireev Valeriy Yurevich, Kirill Golovan, Klimova Anna, Kolkov Dmitriy Yurevich, Konopleva Lyudmila Denisovna, Konov Aleksandr Mihaylovich, Konstantin Vlasov, Kook Kim, Kopilov Andrey Nikolaevich, Korobkova Yuliya Vyacheslavovna, Kovrigin Vladislav Aleksandrovich, Kozlov Sergey Vasilevich, Kristina Nazimova, Kristina Tavonius, Kritsak Olga Aleksandrovna, Krovopuskov Vyacheslav Nikolaevich, Krystle, Kryukov Igor Igorevich, Krüger Liliya, Kuklev Mihail Yurevich, Kukrinov Aleksandr Mihaylovich, Kuzmin Valentin Konstantinovich, Lara Labi, Lazarev Vitaliy Vyacheslavovich, Leandro Vinícius Ribeiro, Lekomtsev Andrey Valentinovich, Leonidovna, Leonova Svetlana, Linas T, Litvin Evgeniy Nikolaevich, Lourdes Cajigal, Luis Andre Diogo, Luis Enriquez Castro, Lukas Herot, Lukas Larys, Lukasz Derangowski, Lut Stevens, Lvova Marina Anatolevna, Lyudmila Bobrovskaya, Lyulin Aleksey Sergeevich, Michael Shvarts, Makeeva Natalya Aleksandrovna, Maksim Trofimovich Blinov, Maksim Vladimirovich Frolov, Malafeeva Elena, Malafeeva Evgeniya Fedotovna, Malinka Andrey Nikolaevich, Marc Alain Ferragne, Marc Boily, Marcos Gestal, Marian Lázaro Martin, Mariana Simões, Marianna Stepanovna Troeva, Marina Dikmann, Mariya Botnikova, Mariya Sergeevna Dashkova, Markov Nikolay Pavlovich, Marson Hendarno, Matveev Nikolay Nikolaevich, Maxim Pilipenko, Maxim Sayapin, Melnikov Artem Igorevich, Merzlyakov Dmitriy Vladimirovich, Mezhin Denis Stanislavovich, Michael Gabriele, Mihail, Mihail Lomov, Mihail Semenov, Mikhail Potapov, Milnikov Pavel Vasilevich, Mironov Vadim Leonidovich, Mohammad Mirza, Moiseenko Andrey Ivanovich, Monahov Vadim Vyacheslavovich, Morozov S.S., Morozov Sergey Sergeevich, Morozova Tamara Yurevna, Mukkesh, Muzichuk Natalya Nikolaevna, Mylnikov Pavel, Nikitin Evgeniy Evgenevich, Nesterov Mihail Vladimirovich, Nikeeva Irina Anatolevna, Nikita Baryshnikov, Nobuhiro Ishida, Nogin Vladimir Dmitrievich, Noskova Natalya Gennadevna, Oksana Serova, Olari Ionut, Oleg Kostochka, Oleg Petreev, Olga Aleksandrova, Olga Vladimirovna Dyadchenko, Orinbasarova Sandugash Muratbekkizi, Osadchaya Alesya Igorevna, Park Yeong Han, Parenkova Svetlana Gennadevna, Patricia Soon, Paulina Duczman, Paulo Garrido, Pavel Bencik, Pedro Manuel Gonçalves Marques, Pershin Nikolay Andreevich, Pertsev Maksim Pavlovich, Peter F. Gedeon, Petrov Timofey Alekseevich, Petrova Anna, Platitsin B.G., Pochtarev Vladimir Alekseevich, Potapov Andrey Ivanovich, Potapova Darya, Potopaev Aleksey Vladimirovich, Prihozhaev Viktor Vladimirovich, Prokopev Yuriy Konstantinovich, Rachkova Nelya Vasilevna, Radchenkov Andrey Aleksandrovich, Rashid Usmanov, Razvan Iliescu, Refat Mamutov, Reginald Dutrieux, Rimantas Auzinis, Rizhkov Oleg, Roberto Destarac, Rodionov Mihail Evgenevich, Roman Meshcheryakov, Roman Vladimirovich Shapovalov, Ronnie Mendoza, Ruzhinskaya Nataliya Sergeevna, Ryabov Igor Viktorovich, Safronov Evgeniy Lvovich, Samorukov Vladislav Yurevich, Samoylenko Yaroslav Nikolaevich, Saprin Dmitriy Aleksandrovich, Serdyukov Vadim, Sergey, Sergey Alekseev, Sergey Aleshchenko, Sergey Anatolevich Voronin, Sergey Chupahin, Sergey Fediv, Sergey Guchenko, Sergey Kalinin, Sergey Merphy, Sergey Nosov, Sergey Rogozin, Sergey Stepanenko, Sergey Tolmachev, Sergey Varlamov, Sergey Zhirnov, Shamashov Aleksey Vasilevich, Shishkovskaya Darya Anatolevna, Shkurmanov Aleksandr Vasilevich, Shnayder Igor Stanislavovich, Shpinev Boris Borisovich, Shtabel Svetlana Vladimirovna, Shtin Olga Valerevna, Shumskiy Andrey Nikolaevich, Shustikov Aleksey Vasilevich, Shvartsman Sergey Vladimirovich, Sitnikova Nadezhda Vasilevna, Sitohova Yuliya Vitalevna, Sizonets Ilya Vladimirovich, Smerdina Ekaterina Sergeevna, Smirnov Vadim Ivanovich, Smirnov Valeriy, Smirnov Valeriy Aleksandrovich, Smorchkov Sergey Valerevich, Son Igor Rudolfovich, Stanislav Sitnikov, Stanovov Vladimir Sergeevich, Stepanenko Mihail Igorevich, Stepanenko Nina Fedorovna, Suravikina Anastasiya Viktorovna, Svetlana, Svetlov Aleksandr Nikolaevich, Tan Kiat Chuan, Takashi Nakazawa, Tereshkina Viktoriya Anatolevna, Thomas Vijayan, Tretyakova Aleksandra Andreevn, Turculet Mihail, Usmanova Anna Vitalevna, Ustyugov Artem Mihaylovich, Vasil Baltaev, Vadim Ivchenko, Vadim Mironov, Vadim Shadrunov, Valeriy Obolenskiy, Vasilev Vladimir Vasilevich, Vavilov Dmitriy Aleksandrovich, Vdovkin Mihail Valentinovich, Veniamin Dardik, Vera Ivanova, Vetrova Darya Igorevna, Veyis Polat, Victoria Manashirov, Viktor Bors, Viktor Ivanov, Viktor Susolkin, Viktoriya Mironova, Vimyatnin Aleksey Viktorovich, Vistorobskiy Aleksandr Evgenevich, Vitaliy Kurin, Vitaliy Sa, Vladimir, Vladimir Bogdanov, Vladimir Dmitriev, Vladimir Lozanski, Vladimir Sitnik, Vladimir Vlasov, Vladimir Zhurov, Vladislav Aleksandrovich Nikishin, Vladislav Kostilev, Vlasenko Aleksandr Ivanovich, Vlasov Egor Yurevich, Volkov Vladimir Nikolaevich, Voloshina Natalya Vasilevna, Vtorushina Elena Vadimovna, Vyacheslav, Vyacheslav, Vyacheslav Kamishev, Vyacheslav Shcherbakov, Vіktor, Werner Kaiper, Wojciech Halecki, Wu Hengqiang, Yadchuk Georgiy Viktorovich, Yakimenko Aleksandr Vladimirovich, Yakovlev Denis Vladimirovich, Yan Kempi, Yekaterina Lunoe, Yrii Lev, Yudintsev Valeriy, Yuliya Karpova, Yuliya Stukalova, Yuliya Sundukova, Yurchenko Evgeniy Nikolaevich, Yuriy Starodubtsev, Yurkin Grigoriy Ivanovich, Yurkova Irina Anatolevna, Zakonova Natalya Mihaylova, Zamorkin Aleksey Borisovich, Zaretskiy Yuriy, Zelentsova Veronika Valerevna, Zherebyatev Dmitriy, Zilinskiy Igor Valerevich, Zolotunova Irina Romanovna, Zuev Anton Aleksandrovich, Aleksander, Elizabeth Colabrese, Igor Kostin, Jihoon Kim, Jose Baca Aguinaga, Jurij Ginel, Kim Ill Du, Kritsada Ketkaeo, Lukas Lukas, Paola Massa, Pedro Nascimento, Perfect123, Petrova Anna Viktorovna, Serban Remus, Yajun.Hu, Yangfujia, Yuriy, Ziv Arazi.
Digital catalogue 7th 35AWARDS
100 best photos + 100 best photographers (1500+ photos). 512 pages
Digital catalogue 6th 35AWARDS
100 best photos + 100 best photographers (1500+ photos). 512 pages
Catalogue 4TH, 5TH 35AWARDS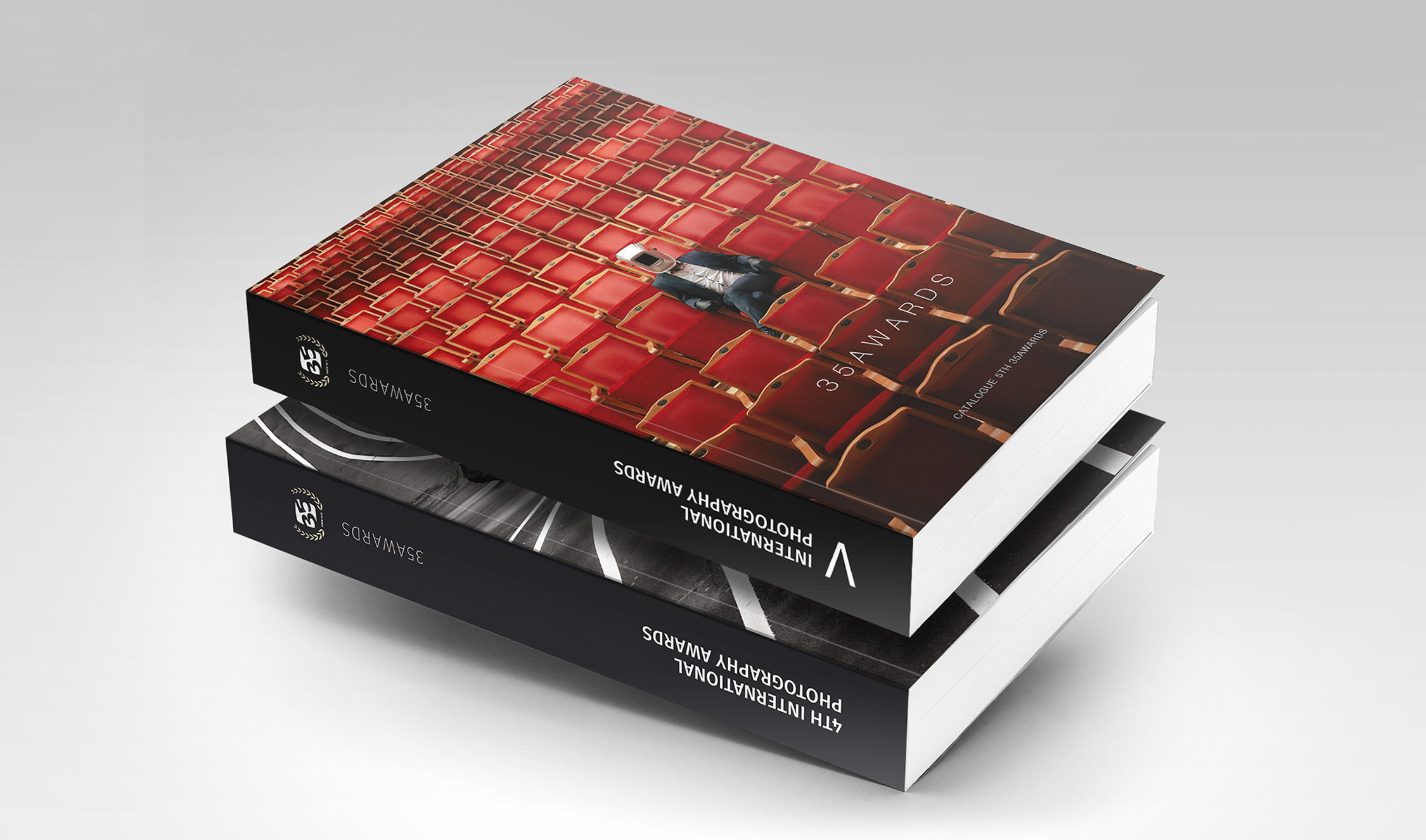 100 best photos + 100 best photographers of 4th and 5th 35AWARDS (3000+ photos). 512 + 512pages
Catalogue 5TH 35AWARDS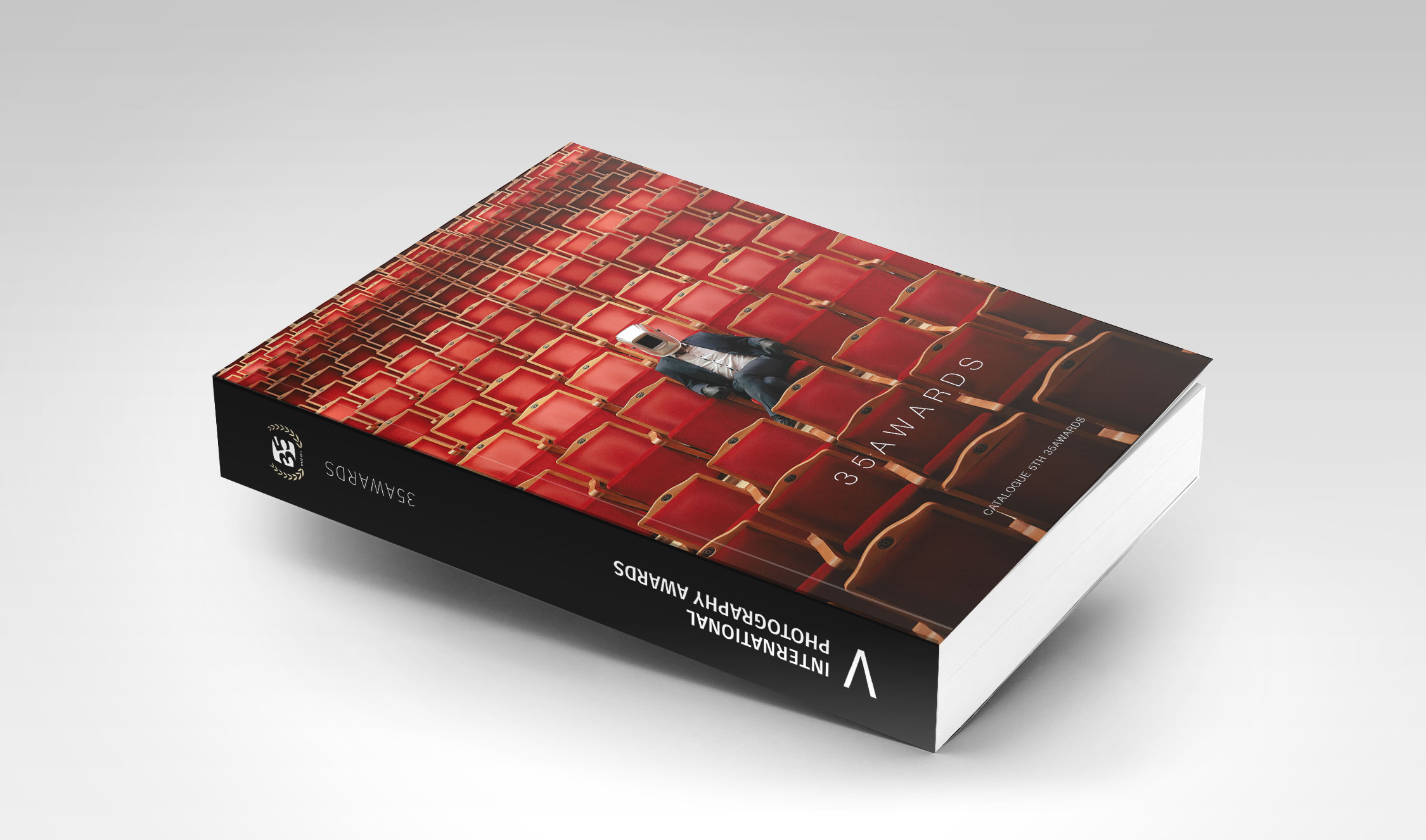 100 best photos + 100 best photographers (1500+ photos). 512 pages
Catalogue 4TH 35AWARDS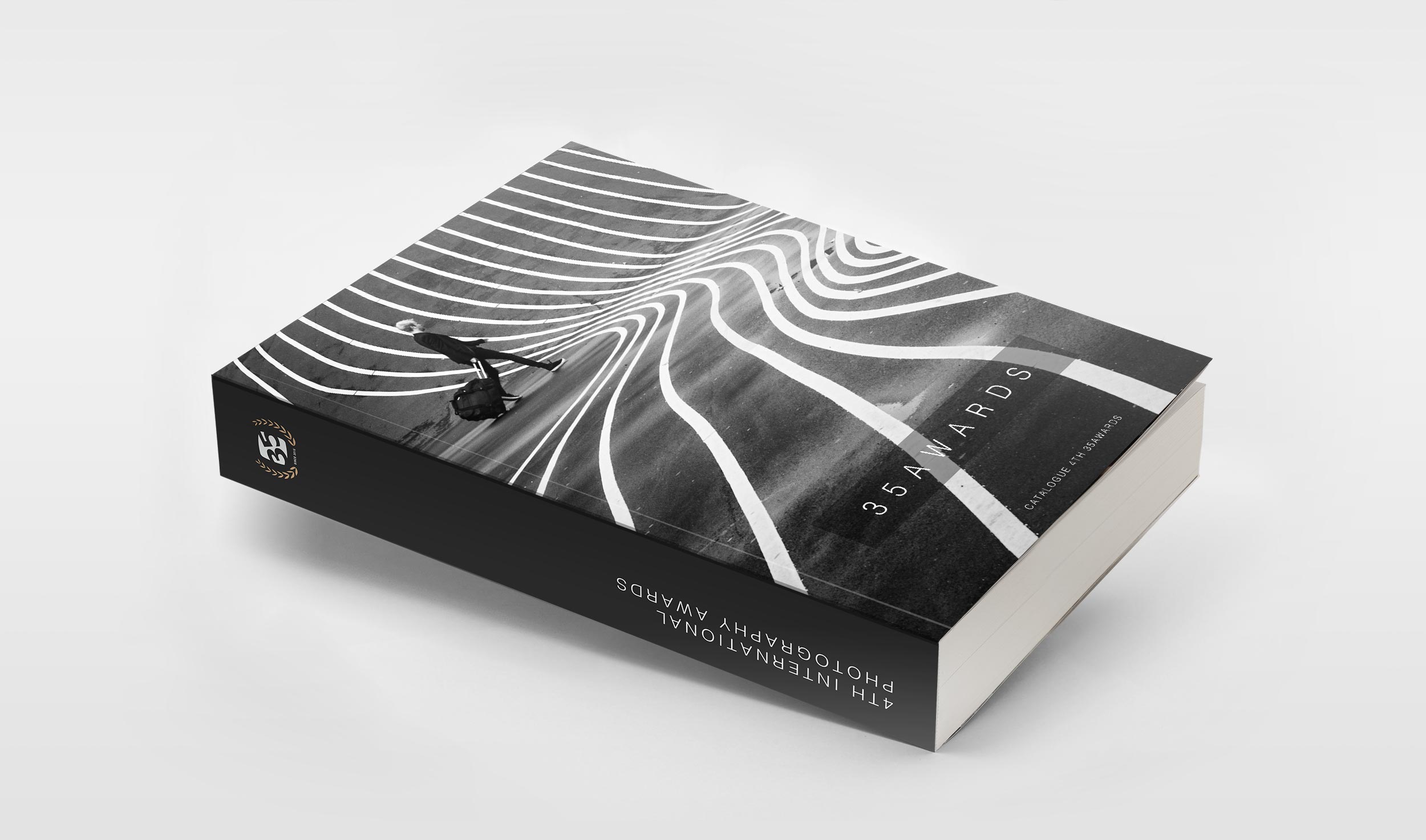 100 best photos + 100 best photographers (1500+ photos). 512 pages
Photo Album 35AWARDS 2017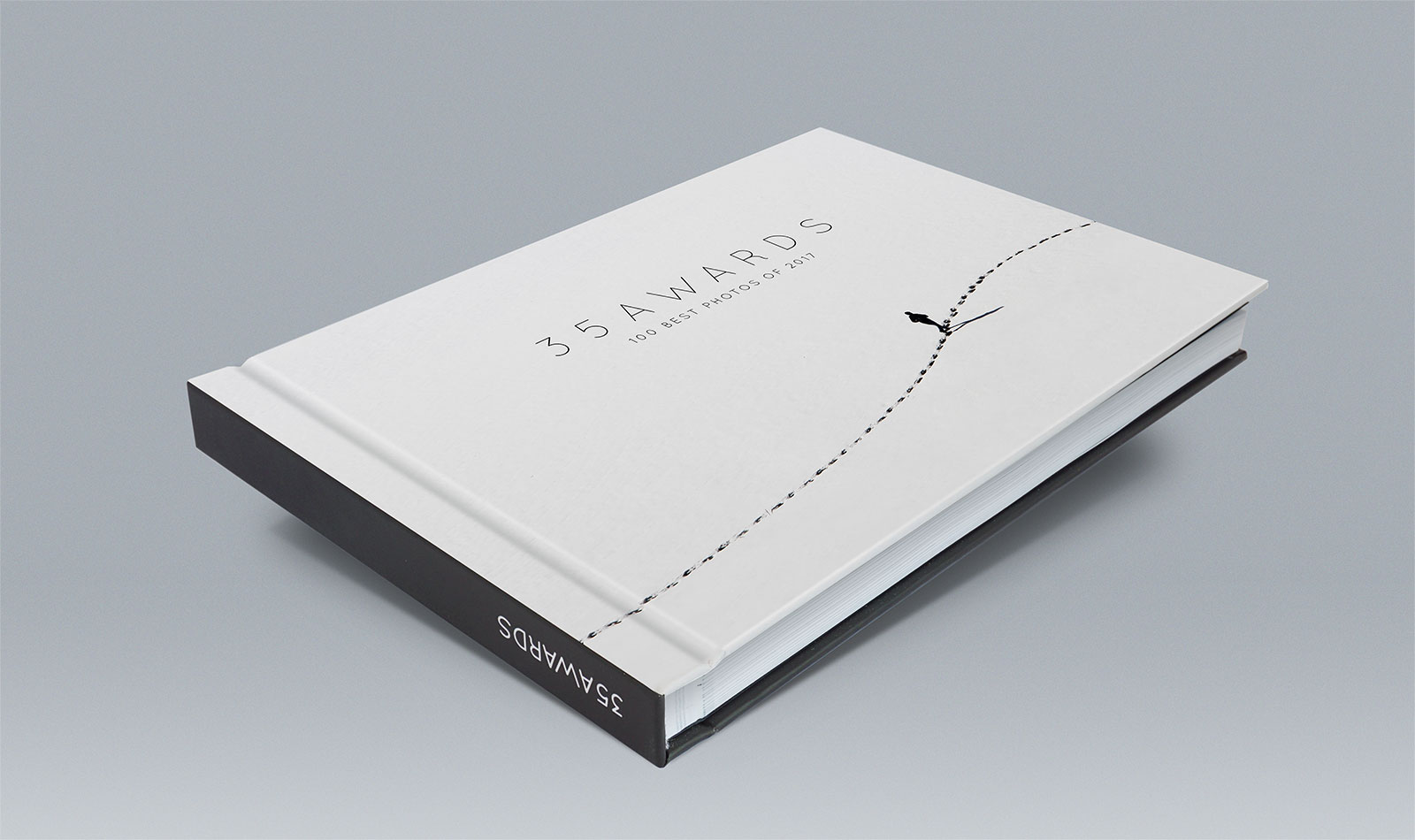 100 best photos + 25 series works. 168 pages
Photo Album 35AWARDS 2016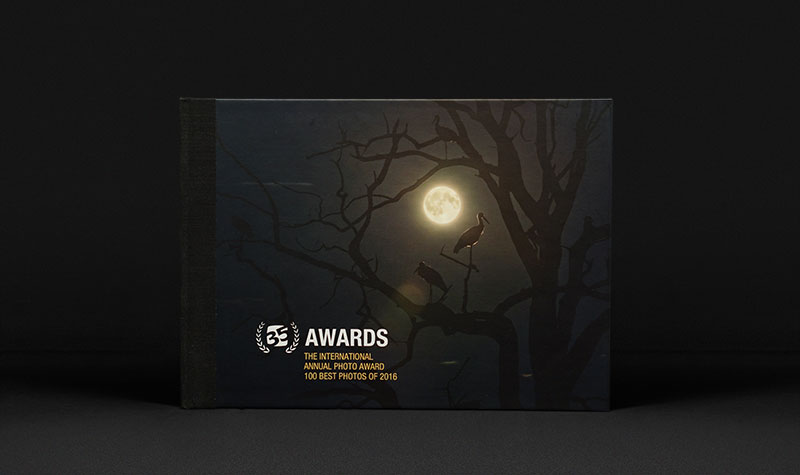 100 best photos + 12 series works. 140 pages
Photo Album 35AWARDS 2015