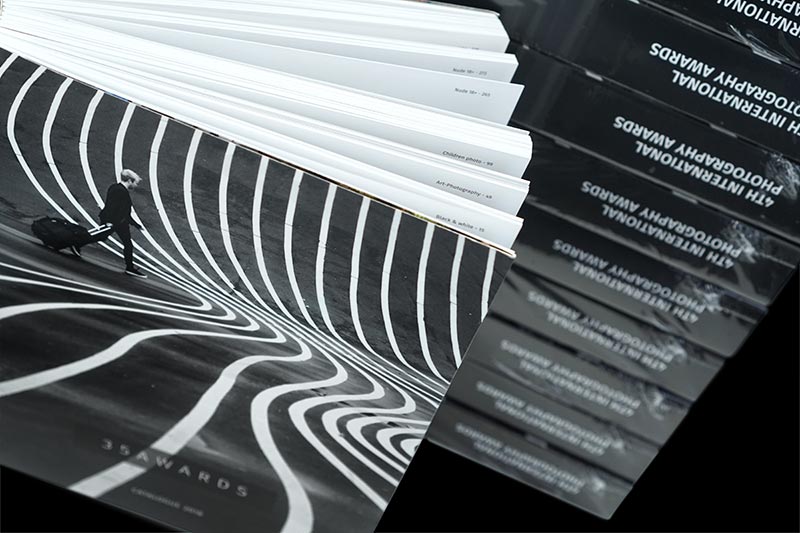 4TH 35AWARDS CATALOGUE
The catalog of the 4TH international photography 35AWARDS. In 2018 the number of participants in the contest reached 112 300 people from 172 countries with more than 391 800 pictures submitted. This book features more than 1500 photos from more than 1000 authors. Among them are works of 100 best photographers of the year, Top-100 photos of the year, and 25 best photo-series. The book will also include the pictures non-competitively chosen by juries.
Presented nominations: Art-photography, Black and White, Conceptual Photography, Portrait, Children Photography, Landscape - Day, Cityscape, Wildlife, Nude 18+, Staged Photography, Reportage Photography, Macro, Landscape - Night, Still Life, Mobile Photography, Fashion & Glamor, Photoproject, Photos from the drone.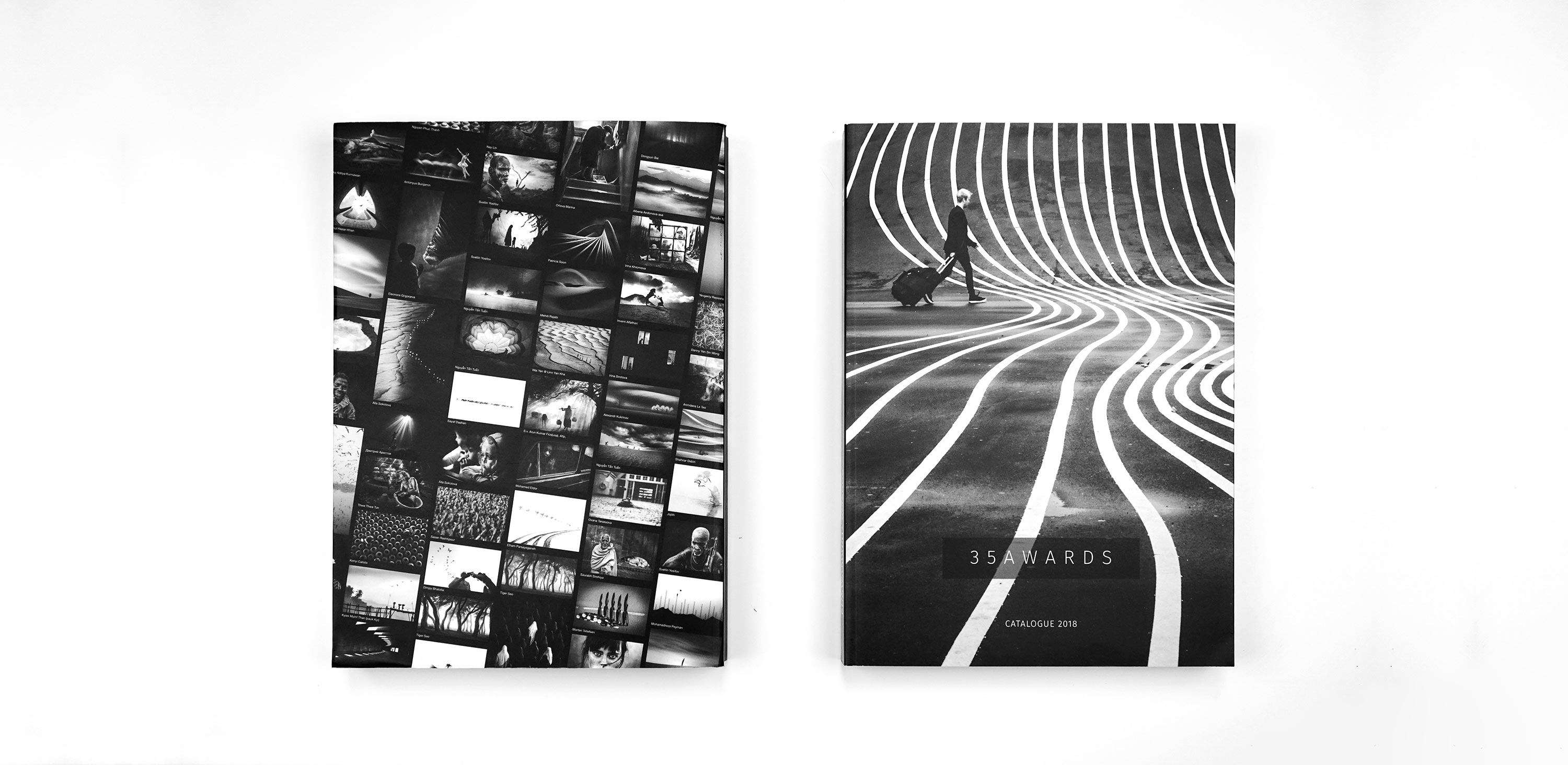 The catalog presents the best works of 18 nominations, as well as works highly rated by the jury members.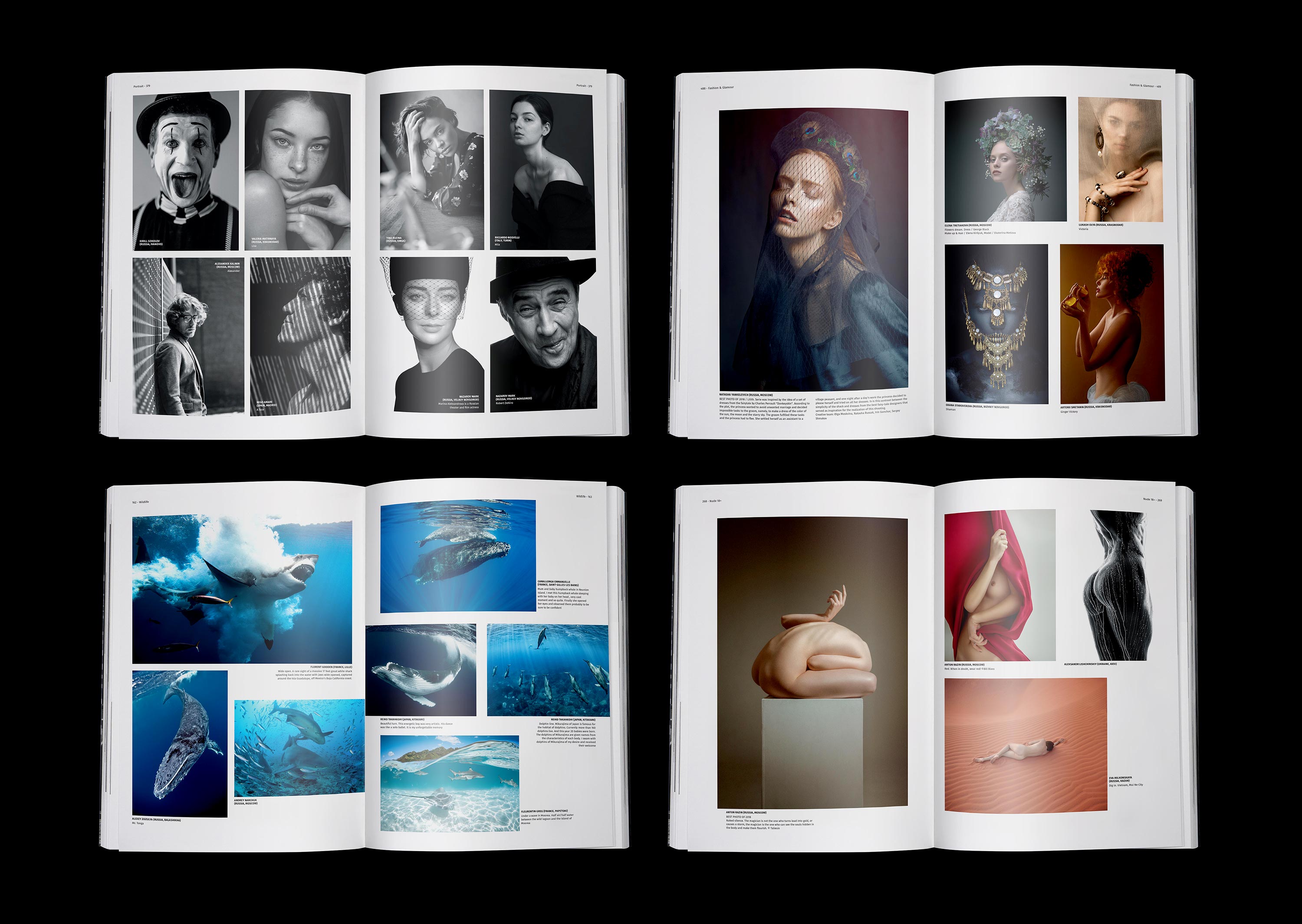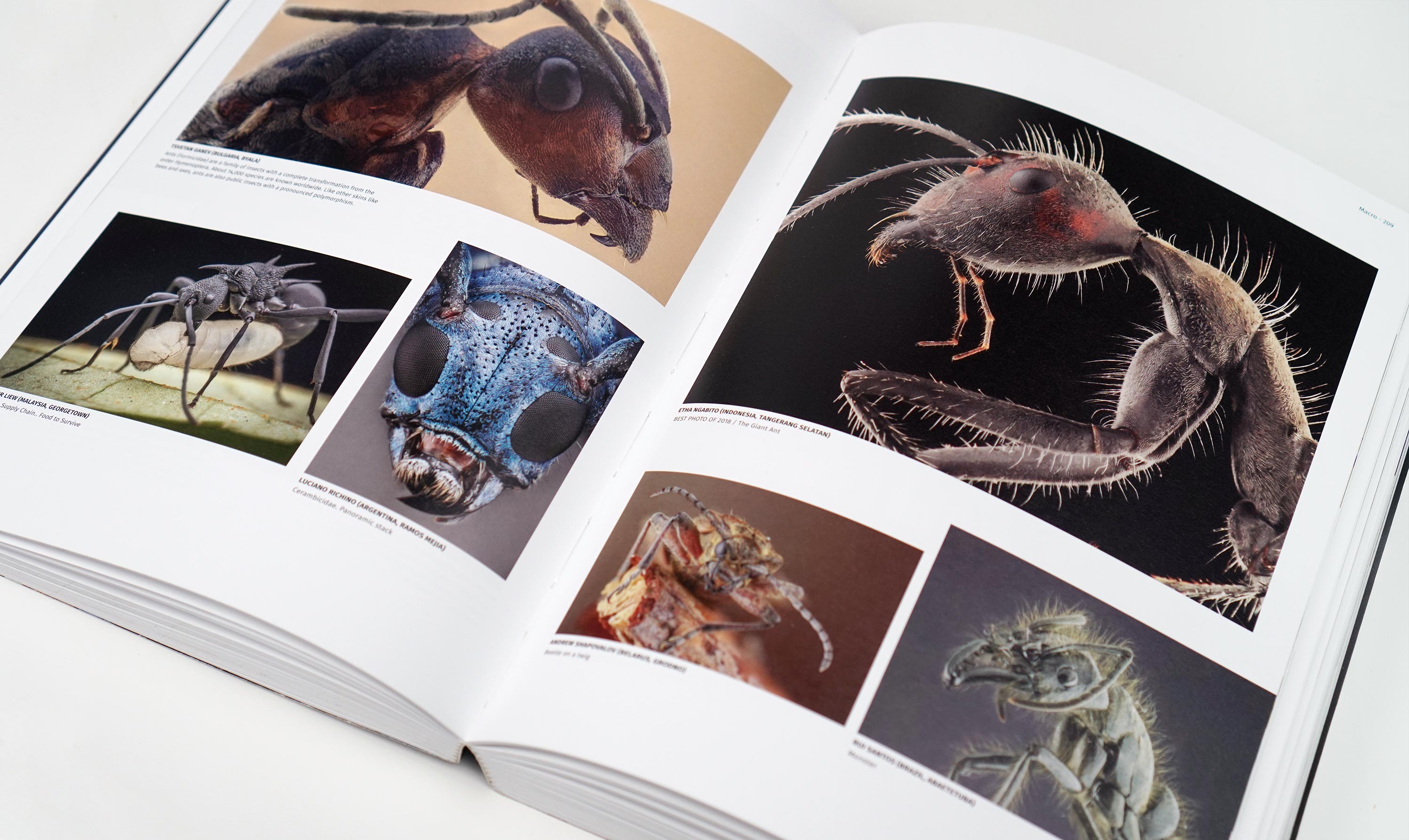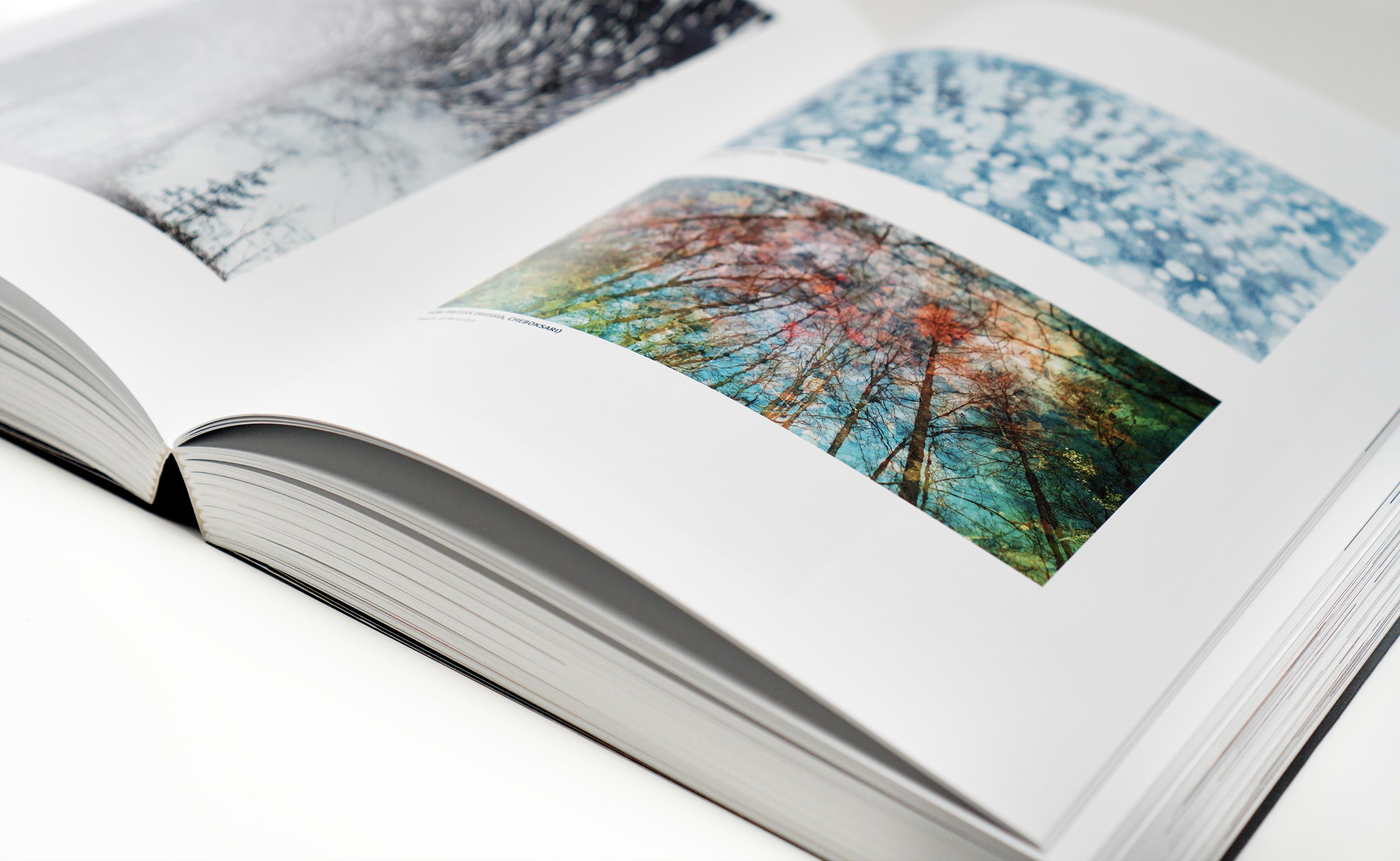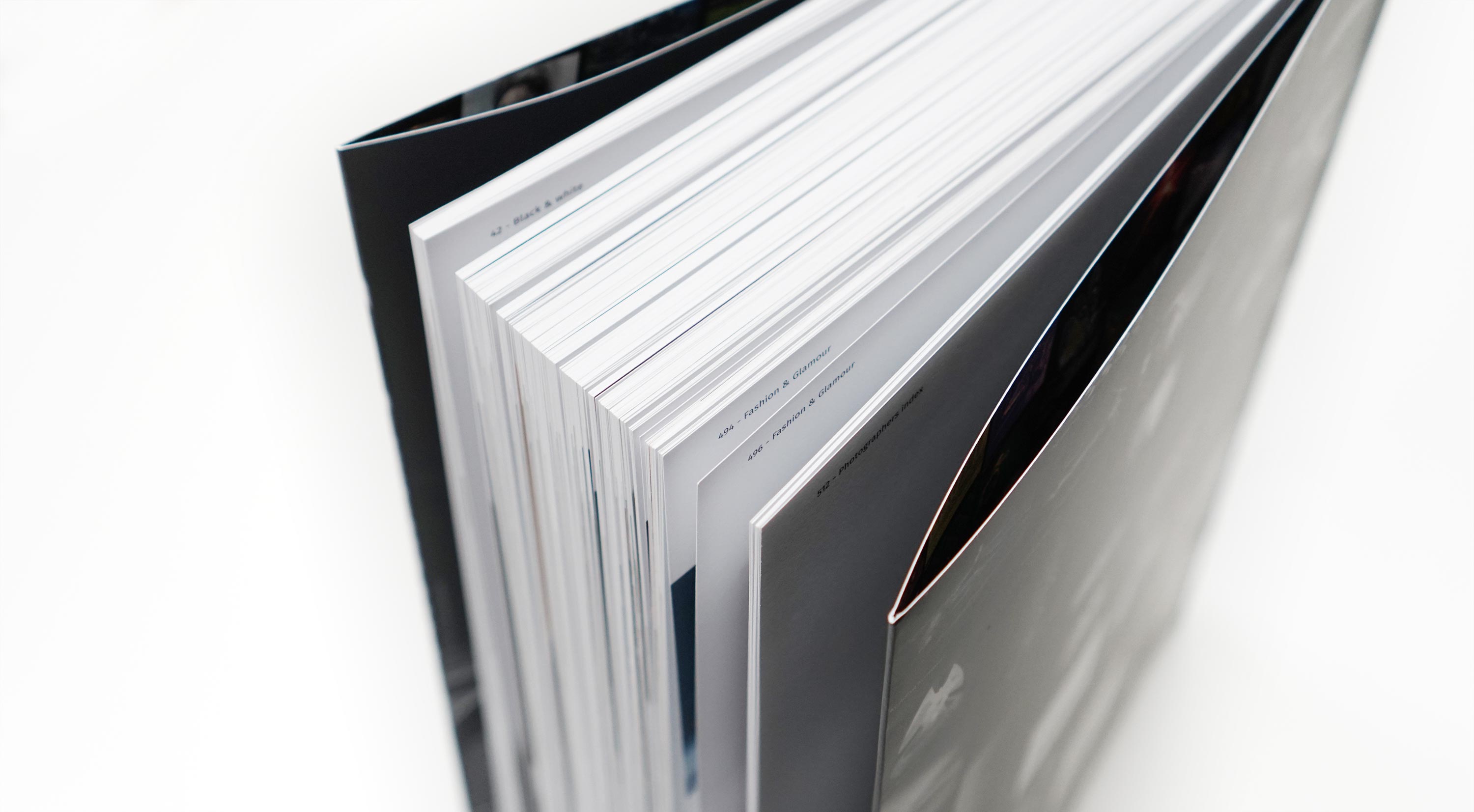 Hanno Art Bulk matt coated paper, 135g/m2. Thread sewing binding. Cover with 2 valves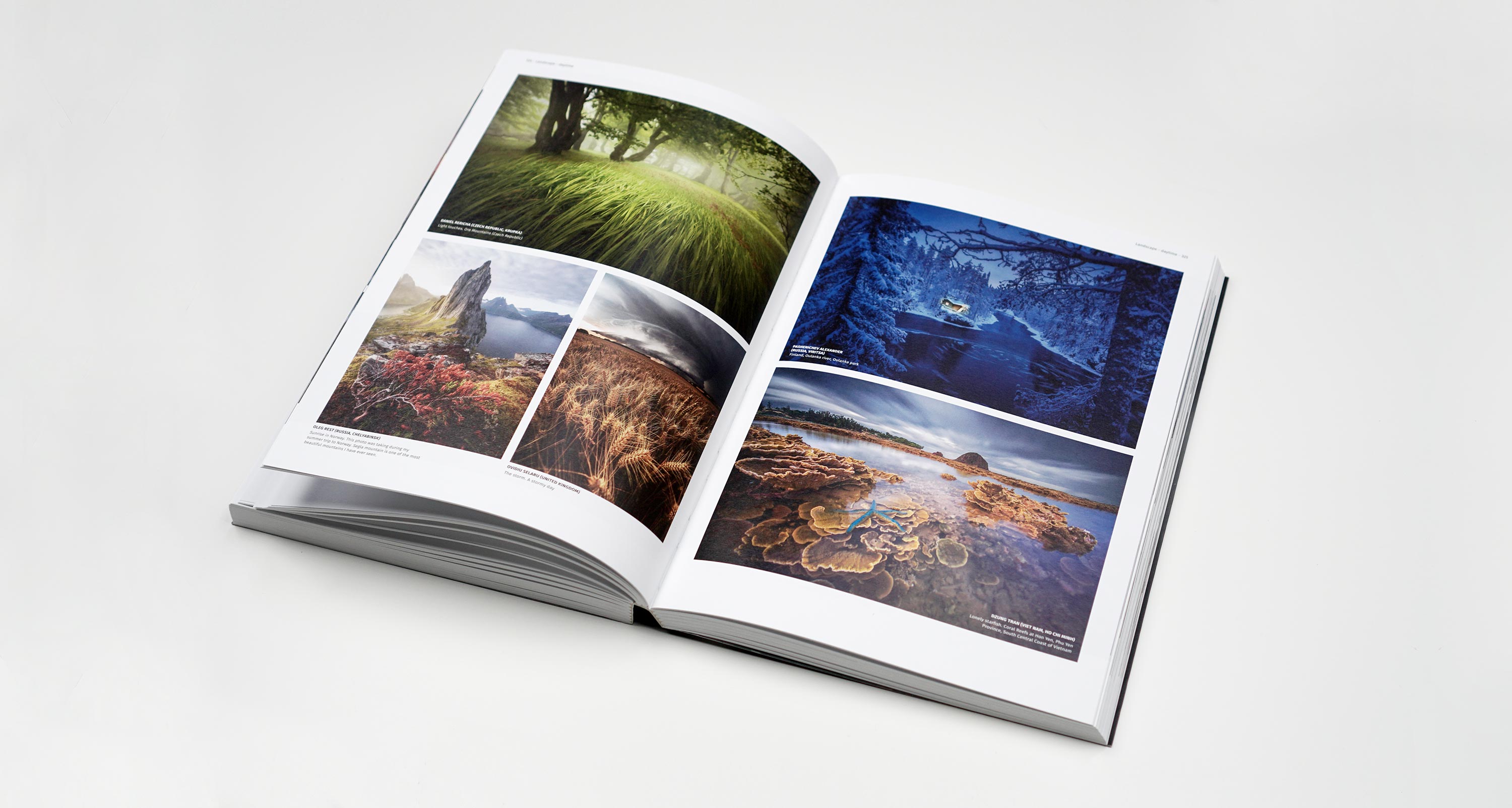 The catalog has a limited circulation - 1000 pcs. There are 512 colorful pages in the catalog.

Dimensions of the catalog 200×283mm, weight 1950g. Shipping is carried out worldwide. To prevent damage during transport, the catalog is packed in a special protective box in which it will remain safe and reach you safely and securely.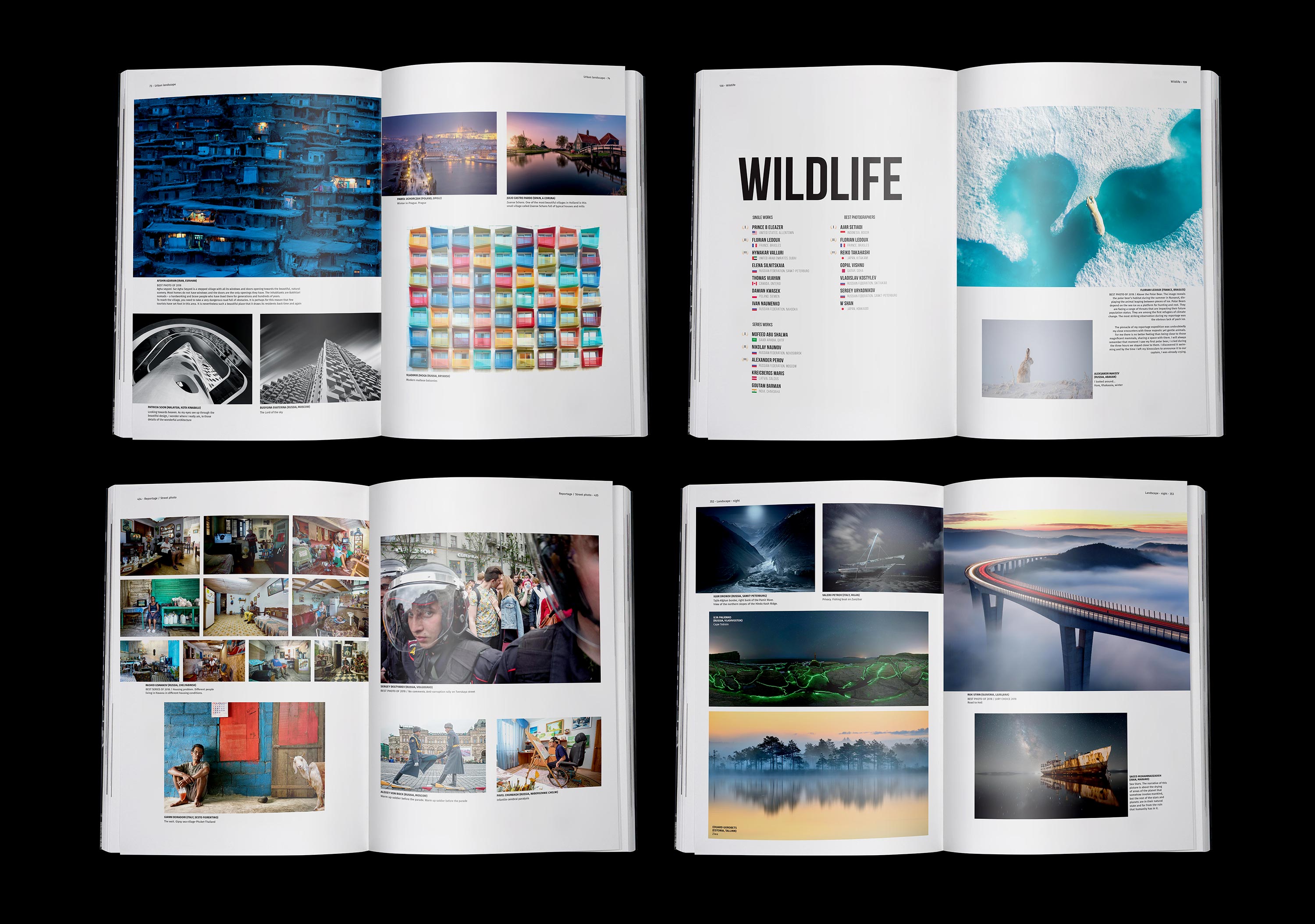 Reviews for the catalog 4TH 35AWARDS:
Viet Van Tran
Thanks you for your hight quality catalogue. It is very wonderful Five Star level. I satisfied with the beautiful catalogue:))
Romans Fomicevs
thanks a lot for your great work! We love this catalogue a lot!

David English
Thanks to the catalogue I discovered more great photographers from around the world. A great book to have and to hold with a lot of inspiring photos. Благодаря каталогу я обнаружил больше замечательных фотографов со всего мира. Отличная книга, чтобы иметь и держать с большим количеством вдохновляющих фотографий. Dave.
Ключанкин Иван
Спасибо! Очень понравился каталог.
René Des Cormiers
This is an excellent book thanks a lot
nasser almutairi
i didn't Receive the book yet it still in aramex store in usa and i'm in kuwait
Лостон Банда
Received the order within a few days after ordering. I featured in the catalogue and that\'s why I bought it. I am very impressed with the catalogue and I think every photography enthusiast should have a copy. However, I wish there was a short story written behind the picture or what\'s happening in the picture rather than putting boring captions like, \'A girl with a goose\' when we can actually see in the photograph that\'s it\'s a girl with a goose. Every photograph has a story behind it and it would be interesting knowing what that story is. I also wish the covers of the catalogue were hard and firm because these feel like they would year easily. Nevertheless, let me finish looking at the rest of the beautiful pictures in peace. Good luck. Получили заказ в течение нескольких дней после оформления заказа. Я фигурировал в каталоге и поэтому купил его. Я очень впечатлен каталогом, и я думаю, что у каждого энтузиаста фотографии должна быть копия. Тем не менее, я хотел бы, чтобы над картиной или тем, что происходит в картинке, был написан небольшой рассказ, вместо того, чтобы ставить скучные надписи типа «Девочка с гусем», когда мы можем реально увидеть на фотографии, что это девочка с гусем. У каждой фотографии есть история, и было бы интересно узнать, что это за история. Я также хотел бы, чтобы обложки каталога были твердыми, потому что они чувствуют лёгкими. Тем не менее, позвольте мне закончить смотреть на остальные красивые картины в покое. Удачи вам.
HOAREAU Bertrand
Thanks you very much for the very good service. It is no easy for sending a parcel from Russia to Reunion Island ( french territory in Indian Ocean https://en.reunion.fr/) because the parcel must go first to Paris .It was perfect !
Special thanks to the authors for their contribution to the creation of this catalog:
Main investor:
A. Miguel Oliveira, Abdul Hameed, Abdullah Hil Kafi, Abelleira Adrian, Abu Shalwa Mofeed, Abubakarov Alhazur Ahmedovich, Achraf Baznani, Adrian Pablo Rosati, Afanaseva Olga Sergeevna, Agafiya Karaseva, Ahmerov Roman Rinatovich, Aidong Ning, Ajar Setiadi, Akimkin Petr, Akimtseva Olya, Akira Tanaka, Alaa Seif Eddine, Albert Zagirov, Aleksandr, Aleksandr Makeev, Aleksandr Makushin, Aleksandr Shilov, Aleksandr Vasilevich Maksin, Aleksandr Vladimirovich Ivasenko, Aleksandr Vladimirovich Kazantsev, Aleksandrs Leonovs, Alekseev Evgeniy Evgenevich, Aleksey Burtsev, Aleksey Emelyanov, Aleksey Polyakov, Aleksey Serpov, Aleksey Vlasov, Alena, Alena Vlasko, Aleshin Denis Yurevich, Aleshkevich Elena Anatolevna, Allayarova Nuriyat, Almuhametov Farid Ravilevich, Ana Catarina Guerreiro C. Silva Augusto, Anastasia Donskaya, Anatoly Chomko, Andrea Gozzo, Andrea Guedella, Andreeva Svoboda, Andrey Ardashev, Andrey Bortnikov, Andrey Nikolaev, Andreyev Vladimir, Andrii Chuiashenko / Seencleyr, Anna Eduardovna Pakutina, Anna Melnik, Anna Sergeevna Studenova, Annie, Anton Werner, Antonio Candeias, António Joaquim Fernandes Gonçalves, Aresti Eleni, Arnfinn Malmedal, Arsam Chou, Artur Tsvaigenbaum, Ashok Murlidhar Chaudhary, Auezov Olzhas Aliyevich, Auyezov Nurgali, Azart Travel, Bagdasaryan Vladimir Vladimirovich, Baglar Hasan, Baluhin Evgeniy Valerevich, Barmina Anastasiya, Beat Seematter, Beata M, Bego Amare, Belotserkovskaya Ekaterina Aleksandrovna, Beltsev Grigoriy Mihaylovich, Berkovskiy Aleksandr Aleksandrovich, Bernard Amar, Beskishkin Vasiliy, Bistritskaya Oksana, Bizyaeva Yuliya Valerevna, Bogdanenko Anton, Bogdanenko Anton Igorevich, Bohus Lukac, Boris Bekelman, Botnikova Mariya Vyacheslavovna, Boyko Oleg Ivanovich, Bragilevskiy Vladimir, Brigitte Bourger, Bulyakov Ural Sahievich, Burawzew Andrej, Burdikova Yunna Nikolaevna, Burkin Aleksandr Viktoroviya, Carlos André Da Silva Antunes, Casey Tan, Cassandra Jones, Catalin Eremia, Ceban Serghei, Cernicky Radoslav, Changzhe Peng, Chekushkin Aleksey Viktorovich, Chepurina Alisa, Cherniy Ilya Vitalevich, Chernyauskas Vitautas Antanovich, Chetan Verma, Chin Boon Leng, Chipura Oleg Sergeevich, Chris Tse, Christopher Cordova, Chulkov Sergey Vadimovich, Chumakov Pavel, Churikov Ilya Sergeevich, Churikov Sergey, Csilla Zelko, César Lorenzano, Daniil Romanenko, Danny Yen Sin Wong, Dariusz Woźniak, Dasha Bondareva, Deepal Ratnayaka, Demichev Pavel Sergeevich, Demidov Yuriy Alekseevich, Demin Vyacheslav, Demkiv Inna, Demkov Denis, Demyanenko Valeriy, Denis Fustachenko, Denis Saperov, Denisov Evgeniy, Deriglazova Marina Vladimirovna, Despird Zhang, Dhaval Naresh Damar, Diana, Didinskiy Aleksandr Anatolevich, Dineeva Anna, Dinesh Kamble, Djounov Ivaylo, Dmitriev Ilya Viktorovich, Dmitrijs Cernagovs, Dmitriy, Dmitriy Pavlov, Dmitriy Petrenko, Dmitriy Posevich, Dmitry Dubinsky, Dolotkazina Viktoriya, Dominique Belling, Dostovalov Roman Olegovich, Dragunov Aleksandr Nikolaevich, Dresvyannikov Andrey Aleksandrovich, Druzhinina Nina, Dubinin Evgeniy Anatolevich, Dulce Campolina, Dutrieux Reginald, Dvoynih Nina Terentevna, Dzhamalov Ruslan, Dzintra Edelmane, Dzyuba Ivan Pavlovich, Duong Đuc Hùng, Eduardo Baez, Edvin Adamov, Edward White, Efimova Svetlana Gennadevna, Egorova Natalya, Elagina Aleksandra Mihaylovna, Elena, Elena, Elena Anatolevna Mamrukova, Elena Bogdanova, Elena Chernigina, Elena Cicheva, Elena Hnikina, Elena Sergeevna Yuzifovich, Elena Vladimirovna Gerasevich, Elena Yuzifovich, Elizabeth Colabrese, Elizaveta Shavardina, Elizaveta Vladimirovna Cavina, Emoefe Michael Mume, Envapack S.l. José David Riquelme, Epishin Aleksey Borisovich, Eremina Vera Anatolevna, Eric Langer, Ermoshina Anna Andreevna, Eva White, Evdokimova Aleksandra Andreevna, Evgeniy, Evgeniy Mazurin, Evgeniya Malafeeva, Evgeny Vasenev, Evica Ciric, Evteeva Elena Sergeevna, Evtyunin Evgeniy Vladimirovich, Fatih Gönül, Fausto Aparecido Fernandes, Fedchenko Natalya Gennadevna, Fediv Sergey Mihaylovich, Fedorenko Sergey Ivanovich, Fedorova Ulyana Valentinovna, Fedotova Juliana, Fedyanin Ivan Anatolevich, Fekete Krisztián, Fidel Comas, Filippo De Maio, Firdaus Bin Zainal Abidin, Francesco Ceri, Francois Tisseront, Frolova Irina, Frycz Jaroslaw, Fursova Lyudmila, Galina Hvostenko, Gaponenko Anatoliy Nikolaevich, Gavrikova Galina Ildarovna, Gaylet Sergey Pavlovich, Gaysin Vadim Ayvarovich, Gayvoron Dmitriy Sergeevich, Genshaft Aleksey Mihaylovich, Gerasevich Elena, Gerasimov Dmitriy Valerievich, Gert Sergey, Giovanni Corona, Giuseppe Galli, Glushchenko Sergey Viktorovich, Golova Evgeniya Aleksandrovna, Golova Evgeniya Nikolaevna, Goncharov Evgeniy, Gonzalo Javier Santile, Gopal Vishnu, Govorenkova Elena, Grechaninov Vladimir, Gridchin Vladimir Vladimirovich, Grinberg Tanya, Grishin Ilya, Grivtsova Yuliya, Grzegorz Dawidek, Gubanov Andrey Viktorovich, Gubarev Aleksandr Sergeevich, Gulyaev Petr Vasilevich, Hamza Khawaja, Hartgers, N.n., Hasan Jakaria, Hitrov Aleksandr Andreevich, Hoareau Bertrand, Hristyuk Ekaterina Nikolaevna, Hrustaleva Margorita, Héctor Aguirre, Ignacio Municio Casado, Igor, Igor Belousov, Igor Simon, Ihochunin Oleg Veniaminovich, Ilan Grabois, Ilin Dmitrii, Ilina Irina Evgenevna, Ilya Dmitriev, Ilya Kurlin, Imran Kadir, Iordanis Keramidas, Ippolitov Andrey Aleksandrovich, Ipuriagram, Irena, Iridijus Svelnys, Irina Bannova, Irina Condurachi, Irina Myshko, Irina Novikova, Ivan Starastin, Ivan Vitalevich Nesterov, Ivankov Sergey, Ivanov Andrey Aleksandrovich, Ivanov Andrey Olegovich, Ivanov Evgeniy Anatolevich, Ivanov Viktor Vladimirovich, Ivanov Vyacheslav, Ivanova Viktoriya Aleksandrovna, Jakub, James Young Gourlay, Janek Lass, Jay Shukal, Jerzy Safijański Progresja, Jevgenia Ostrovskaja, Jinju Lee, John Parisi, Joop Nijhof, Julia Alyaeva, Julio Cesar Berisso, Kabakov Pavel Vladimirovich, Kalinin Sergey Alekseevich, Kalmakov Aleksandr Anatolevich, Kamila Alperovich, Kamishev Vyacheslav, Kamkin Ilya Borisovich, Kapustin Aleksandr Arkadevich, Karabinin Ruslan, Karachkova Tatyana, Karnauh Svetlana Karnauh, Karpova Natalya, Karyagin Aleksandr, Katerina Kireeva, Kats Igor, Kaylman Vladimir Aleksandrovich, Kepeshchuk Bogdan Gavrilovich, Kieffer Christian, Kim Kyoungwhan, Kire Hajba, Kireev Valeriy Yurevich, Kishtimov Maksim, Klimin Yuriy Valentinovich, Knyazeva Irina Alekseevna, Kogan Svetlana, Kolesnikov Mihail Andreevich, Kolomeets Yaroslav Konstantinovich, Kolpakov Dmitriy Mihaylovich, Kolyasnikova Alena, Komarov Dmitriy, Komarova Darya, Konchev Ilya Andreevich, Kononov Anton, Kononov Anton Vladimirovich, Konstantin Polyakov, Kopanev Aleksandr Valerievich, Kopilov Andrey Nikolaevich, Kopteva Elena Gennadevna, Koreneva Natalya Yurevna, Korshunov Viktor Anatolevich, Koshelev Aleksey, Koshelev Kirill Aleksandrovich, Kostenko Darina Yurevna, Kostochka Oleg Vladimirovich, Kosyachenko Yuliya Viktorovna, Kotov Denis Aleksandrovich, Kozhenkov Aleksey Leonidovich, Kozina Alena Valerevna, Kreicbergs Maris, Krier Guy, Krilova Tatyana, Krilova Tatyana Gennadevna, Kruglova Elena Yurevna, Kryuchkova Darya, Kubar Yuliya, Kukrinov Aleksandr, Kulida Olesya Aleksandrovna, Kurlyantsev Aleksey, Kurnikov Sergey Alekseevich, Kurtukov Boris Igorevich, Kutsiy Vladimir Olegovich, Kuyten Jacques, Kuznetsov Andrey Germanovich, Kyrylo Golovan, Ladislav Chalupsky, Lalu Syena Zachary, Lapaev Andrey Nikolaevich, Lapshin Aleksandr, Larisa Nikolaevna Duka, Larsen Susanne, Lebedev Boris Igorevich, Lee Kenbo, Lekomtsev Andrey Valentinovich, Leonov Dmitriy Nikolaevich, Leshchenok Aleksandr, Levan Tavadze, Levko Yuriy, Levkovich Ilya, Li Dmitriy Borisovich, Li Mengguo, Lichagina Anastasiya Aleksandrovna, Lim Yaw Keong, Limor Samovich, Lisih Nataliya Yurevna, Litvintsev Nikita Germanovich, Liu Yanting, Ljx, Lo George Ching Yuen, Lobodin Viktor Ivanovich, Lorenzo Bensi, Lovchenko Anton Igorevich, Lubomir Drapal, Luciano Richino, Luis Alberto Carrillo Valencia, Luis Enriquez Castro, Lukash Olya, Lukasz Maliszewski, Lvova Marina Anatolevna, M D, Makoedov Anatoliy Nikolaevich, Maksim, Maksim Rozhin, Maksim Vyacheslavovich Ammosov, Maksym Vysochanskiy, Manabendra Bhattacharjee, Manashirov Victoria, Marat Ahmetgalin, Marat Nadzhibaev, Marc Alain Ferragne, Marc Quintana, Marcelo Ricardo Giorgi, Marchenko Medana, Marcin Kęsek, Marco Carotenuto, Maria Koval, Maria Kula, Marian Lázaro, Marian Skapski, Marianie Joanes, Marina Malikova, Marina Pavlova, Marina Sviridova, Mario Joao G. Roque, Mariya Aleksandrovna Molchanova, Mariya Ilmaz, Markelov Andrey Viktorovich, Marta Kuta, Martins Carolina, Martinyuk Aleksey Yurevich, Maslennikov Aleksandr Vasilevich, Maslennikova Elena Vitalevna, Massa Paola, Matirnaya Valeriya, Matt Ricci, Matveev Vladimir Valentinovich, Max Lipsky, Max Sayapin, Maximilian X, Mazureva Anastasiya Yurevna, Merzlyakov Dmitriy Vladimirovich, Meshcheryakova Liliya Alekseevna, Michael Shvarts, Michal, Michał Bożek, Mihaela, Mihaela Nastase, Mihail Malets, Mihal Olga Sergeevna, Mihaylov Mihail, Mika Shiwa, Mikalai Karetka, Mirniy Artem, Miroshnichenko Mihail Yurevich, Misko Pavel Romanovich, Mofeed Abu Shalwa, Mohamed Abd Elzaher Abdel Aleem, Mohammad Radi, Mohammed Ibrahim, Moiseenko Andrey Ivanovich, Mokina Hayrullova Mila, Molokova Irina Vladimirovna, Monahov Vadim Vyacheslavovich, Morozov Valentin, Morozova Marina Sergeevna, Moulder Adriaan Jacobus, Mozgunov Nikolay Vasilevich, Mpousmpoura Kondylenia, Ms. Olga Generalova, Muhammad Abu Bakar, Muhammad Faishol Husni, Murashov Petr, Mykytenko Roksana, Nata Nakka, Natalia Zviadadze, Natalie Sartisson, Nataliya Zhmerik, Natalya Chumak, Natalya Eduardovna Ivanova, Naumov Nikolay Nikolaevich, Naybich Sergey Valerevich, Nazimova Kristina, Nekrasova N. R., Nemna Viktor Alekseevich, Nerijus Mikučionis, Nesmelov Yuriy, Netkacheva Elena Ravilevna, Nguyen Tan Tuan, Nikitina Tatyana Borisovna, Nikolay Aleksandrovich Bobrovskiy, Nikolay Nikolaevich Naumov, Nina Girnik, Nina Pushpasheva, Oberbacher Alex, Oginskaya Olga, Okoneshnikova Natalya, Oleg Galyautdinov, Oleg Semenkevich, Oleynik Mihail Grigorevich, Olga, Olga Aleksandrova, Olga Alekseeva, Olga Dyadchenko, Olga Fedotenko, Olga Overko, Olga Sergeevna Toropova, Ondrej Pôbiš, Orav Silja, Orbelyan Margarita Vladimirovna, Orlov Georgiy, Osipenko Yuliya, Ovakimyan Armen Araratovich, Ovidiu Grijulescu, Palaghioi Vasile, Pankevich Yuliya, Patrick Maroun, Patterson Jeannie, Paulo José Guimarães Garrido, Pavel, Pavel Hrancik, Pavlov Andrey Sergeevich, Pavlova Nataliya, Pavlyuk Vladimir Aleksandrovich, Pawel Gerula, Pawel Truchan, Pedro Barisic, Pedro Manuel Gonçalves Marques, Perfileva Anastasiya, Perminov Aleksey Anatolevich, Perminov Denis Vadimovich, Pesterev Sergey Vasilevich, Peter Cech, Petrenko Aleksandr Vilevich, Petrov Timofey, Petrova Irina, Pham Dang Quang, Phan Minh Minh Tam, Piontkovskiy Aleksandr Sigizmundovich, Pireddu Francesco, Piskulina Marina Sergeevna, Plamen Yuriev Kozhuharov, Plotnikova Ekaterina Andreevna, Plotnikova Yuliya Aleksandrovna, Podgornih Aleksandr Valerevich, Pogorelov Anatoliy, Pomazkina Natalya Aleksandrovna, Popov Aleksandr Viktorovich, Popov Ivan Aleksandrovich, Popov Pavel Aleksandrovich, Popova Valentina, Postnikov Andrey, Postnikov Andrey Igorevich, Potulniy Sergey Sergeevich, Povodova Mariya Nikolaevna, Pramathesh Saha, Pribolovets Svetlana, Prudnikova Tatyana Eduardovna, Pryadko Natalya, Qiwi, Rafael Rodrigues Lucca, Ralyuk Aleksandr Aleksandrovich, Rashap Galina, Razil Ravilovich Minnahmetov, Reiko Takahashi, Rest Oleg, Reza Ali Alghazal, Reşat Nuri Jens Kuleli, Rolensky Louis, Roman Gurov, Roman Shteynbreher, Romanov Vladimir Anatolevich, Romanova Marina Vladislavovna, Rudikov Mihail Alekseevich, Ruslan Stepanov, Ryabchenko Oleg Mihaylovich, Ryan Oliver Co, Ryavkin Semen Sergeevich, Ryszard Lomnicki, Sadecky Jozef, Saksonova Natalya Vladimirovna, Salmanov Andrey Vadimovich, Saltikov Dmitriy, Saltikov Dmitriy Aleksandrovich, Sami Voutilainen, Sanzharova Anna Nikolaevna, Saparbek Otarov, Sasha Zhuravel, Sasin Aleksandr Sergeevich, Saurabh Sirohiya, Sauter Louis, Savchits Marina, Savenko Sergey, Scott Allen Muir, Selivanov Aleksandr Vladimirovich, Semenov Mihail Yurevich, Semirikov Ivan, Senthilverl Senthi Aathavan, Sepeliova Jevgenija, Sergey Chupahin, Sergey Demchenko, Sergey Gilev, Sergey Guchenko Aleksandrovich, Sergey Malorodov, Sergey Plahov, Sergey Zhirnov, Sergi Sedo, Sergio Saavedra Ruiz, Sergiy Bykov, Serkin Anton, Shalapugina Elena, Shalimov Vladimir Ilich, Shamilova Halimat Basirovna, Shan Wang, Shchegolkova Lyubov Anatolevna, Shcherbina Nataliya Alekseevna, Shebanov Aleksandr Anatolevich, Shevchenko Andrey, Shipunova Irina Dmitrievna, Shkurat Aleksandr Borisovich, Shmatov Igor Viktorovich, Shmelev Aleksandr Sergeevich, Shnip Vladimir, Shteynbreher Roman Vladimirovich, Shutov Vladimir, Siarhei Hancharou, Sidorov Denis Grigorevich, Sisoev Anatoliy Georgievich, Sitnikova Ekaterina Andreena, Sivtseva Galina Ivanovna, Sizov Evgeniy, Skochilova Lyudmila Vasilevna, Slawinski Tomasz, Smetanin Artemiy, Smirnov Sergey Andreevich, Smirnova Galina Yurevna, Smorodinova Anastasiya Vyacheslavovna, Sokolov Andrey, Sokolov Boris Alekseevich, Sokolov Pavel Nikolaevich, Solouhin Aleksey, Soňa Komárková, Stanislau Yancharski, Stanislav Sitnikov, Starkov Valeriy, Stoyanko Valeriy Dmitrievich, Sultangareeva Guzel, Suravikina Anastasiya Viktorovna, Sutigin Sergey Sergeevich, Svetlana Guzeeva, Svetlana Pisareva, Svetlin Ivanov Yosifov, Svyatoslav Romanyak, Sylwia Ragan, Tamara Andreeva, Tarasov Ivan Sergeevich, Tatyana Milovidova, Tatyana Mustafina, Tatyana Pototskaya, Tatyana Shidlovskaya Vashkevich, Thomas Vijayan, Timofeev Aleksandr Vladimirovich, Timofey Shutov, Timoshenko Vyacheslav, Tiru Arthanari, Tisoň Tomáš, Torgashova Marina Nikolaevna, Torlina Natalya Valentinovna, Tretyakova Elena Aleksandrovna, Tsakirov Ilya Igorevich, Tse Tsz Ho, Tuguchev Maksim Anatolevich, Tulmentev Dmitriy Sergeevich, Ulaysi Anastasiya, Usachenko Pavel Viktorovich, Ushakov Sergey Anatolevich, Vadim Mironov, Vagner Dennis, Vahrusheva Ekaterina Andreevna, Valdemaras Mockus, Valentin Obuhovskiy, Valeriy Pritchenko, Valeriya Vladislavovna Fomicheva, Varvara Saprikina, Vasilev Nikolay Vladimirovich, Vasiliy Ivanovich Ryabovol, Vaskov Sergey Mihaylovich, Vavilov Nikolay Yurevich, Verze Olek, Vetrenko Stanislav Aleksandrovich, Vetrova Mariya, Vianna Paula, Vigdís Viggósdóttir, Vigera Anna Mihaylovna, Viktor Demeshchenko, Viktor Prihozhaev, Viktorija Troicka, Viktoriya, Vinodorumanayur, Vinogradov Gennadiy Aleksandrovich, Vitali Kushner, Vitaliy Kurin, Vitaliy Sa, Vladau Vlad Viorel, Vladimir Alekseevich Firsov, Vladimir Dmitriev, Vladimir Firsov, Vladimir Golikov, Vladimir Shtyrikov, Vladislav Kostilev, Vogulienė Ieva, Voinkov Viktor, Voronin Sergey, Voskresenskiy Aleksandr, Vyacheslav, Vyacheslav Krapivin, Wijesinghe Niroshan, Wladimir Waldenburg, Wojciech Halecki, Xenia Shabanova, Xiandong Lyu, Yablonovskaya Anna Edgarovna, Yakovleva Alena Igorevna, Yakuba Aleksandr Aleksandrovich, Yavor Michev, Yekaterina Lunoe, Yevgeniy Nikitin, Yifan Zhang, Yuliya Durova, Yuliya Stukalova, Yuriy Chernov, Yurkova Irina Anatolevna, Yurtseva Irina Yurevna, Yves Bruderer, Yıldırım Ramazan, Zabel Aleksandr, Zabolotskiy Vasiliy Viktorovich, Zadorina Mariya Aleksandrovna, Zaharova Elena, Zakalyapin Denis, Zamorkin Aleksey, Zane L Berge, Zaw Toe Myint, Zhabskiy Igor Nikolaevich, Zhaohui Xiong, Zhidkova Zoya Valerevna, Zhirnov Anton Alekseevich, Zhivets Elena Nikolaevna, Zhu Xiao, Zhuravleva Irina Leonidovna, Zoltan Szilveszter, Zvyagintsev Aleksey Vadimovich, Łukasz Derangowski.
Digital catalogue 7th 35AWARDS
100 best photos + 100 best photographers (1500+ photos). 512 pages
Digital catalogue 6th 35AWARDS
100 best photos + 100 best photographers (1500+ photos). 512 pages
Catalogue 4TH, 5TH 35AWARDS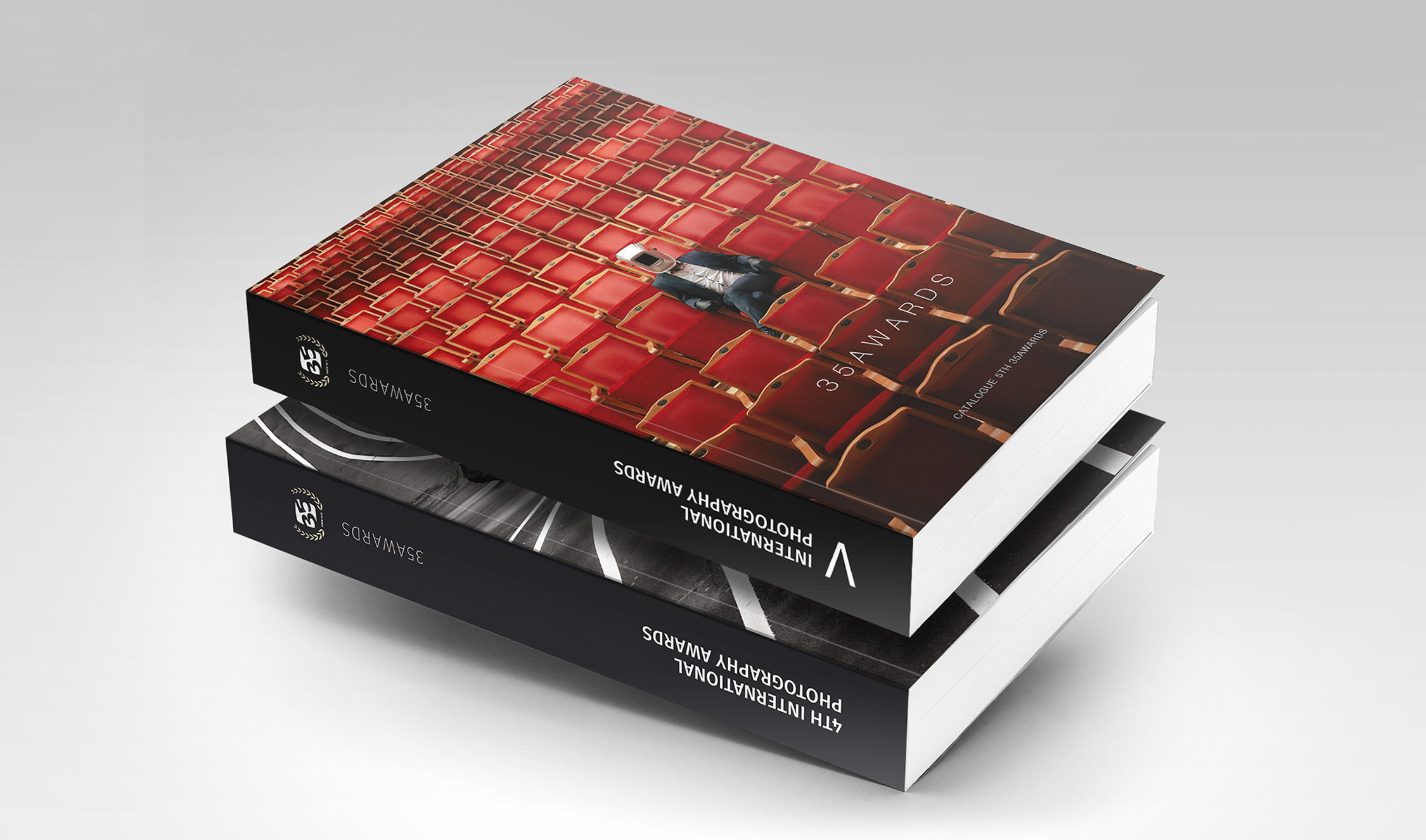 100 best photos + 100 best photographers of 4th and 5th 35AWARDS (3000+ photos). 512 + 512pages
Catalogue 5TH 35AWARDS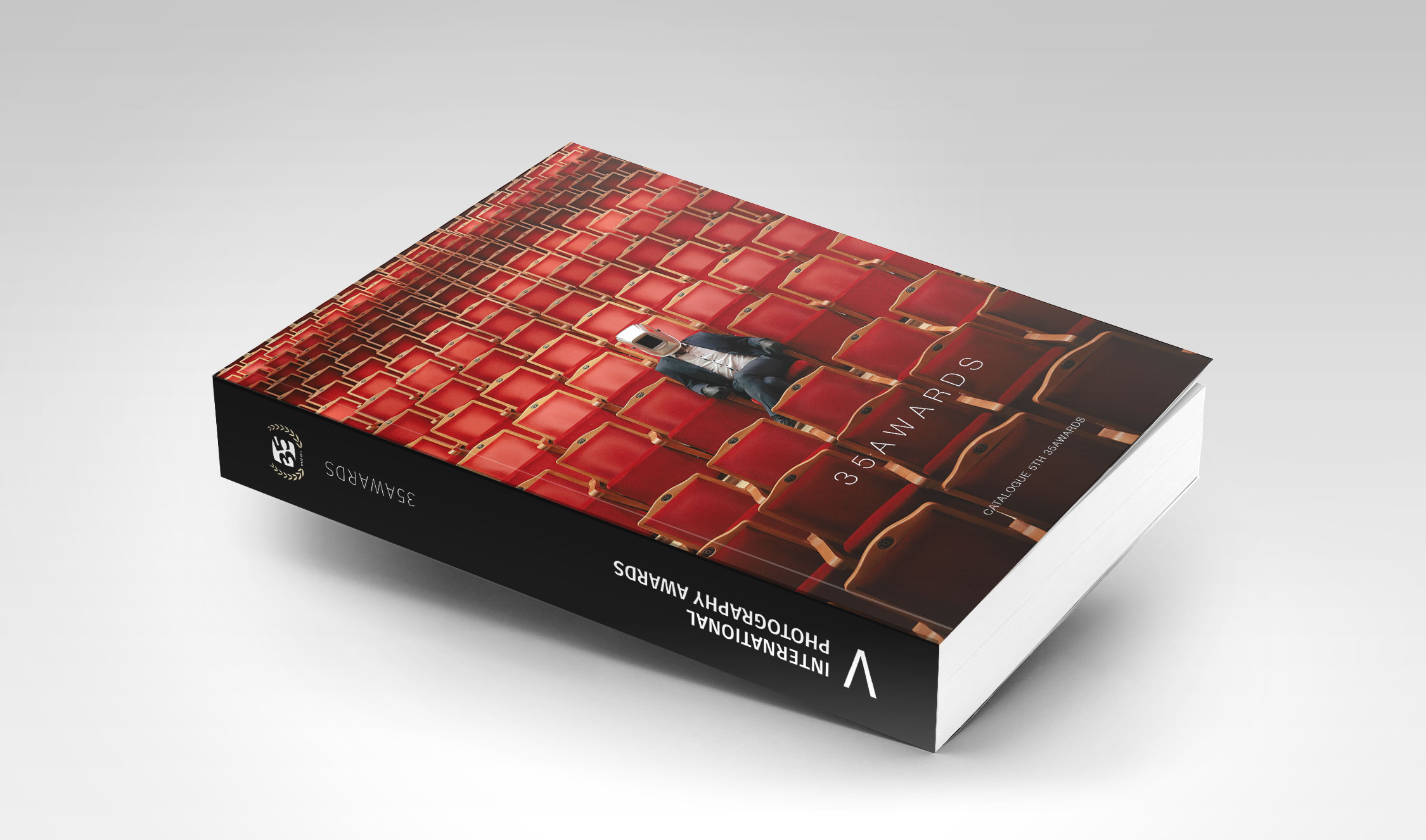 100 best photos + 100 best photographers (1500+ photos). 512 pages
Catalogue 35AWARDS 2017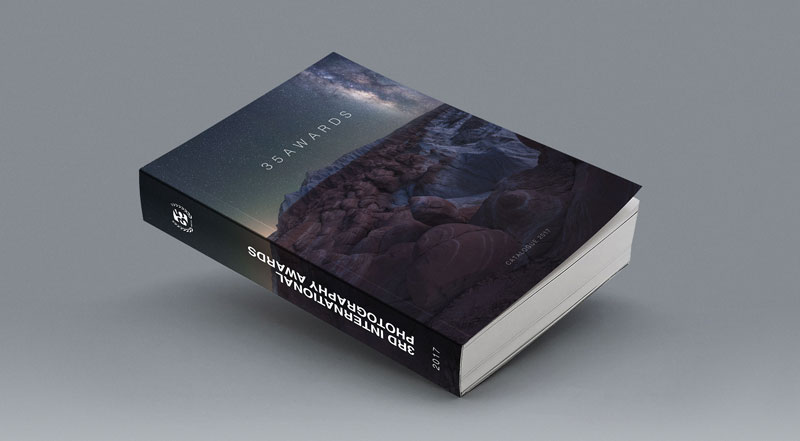 100 best photos + 100 best photographers (1000+ photos). 512 pages
Photo Album 35AWARDS 2017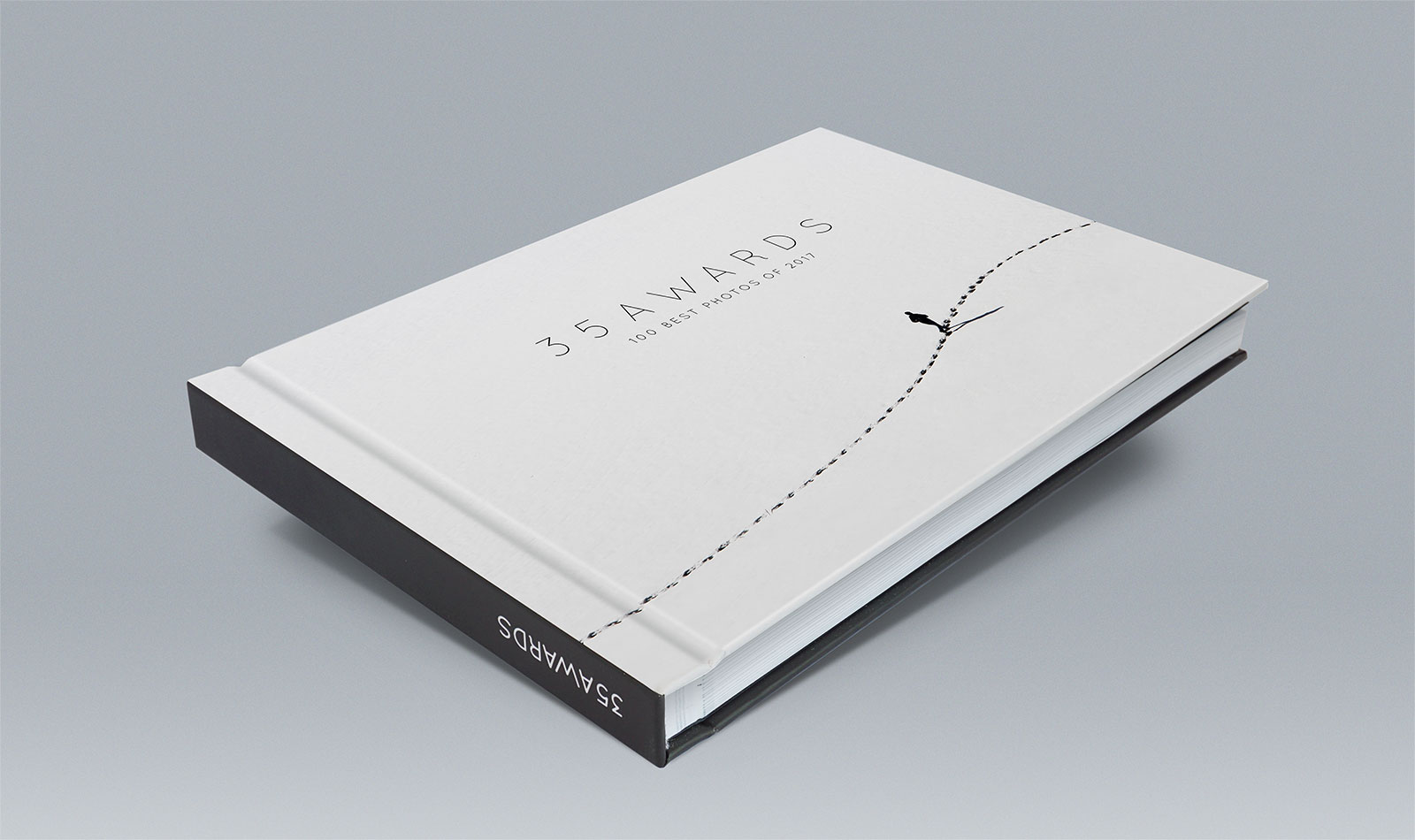 100 best photos + 25 series works. 168 pages
Photo Album 35AWARDS 2016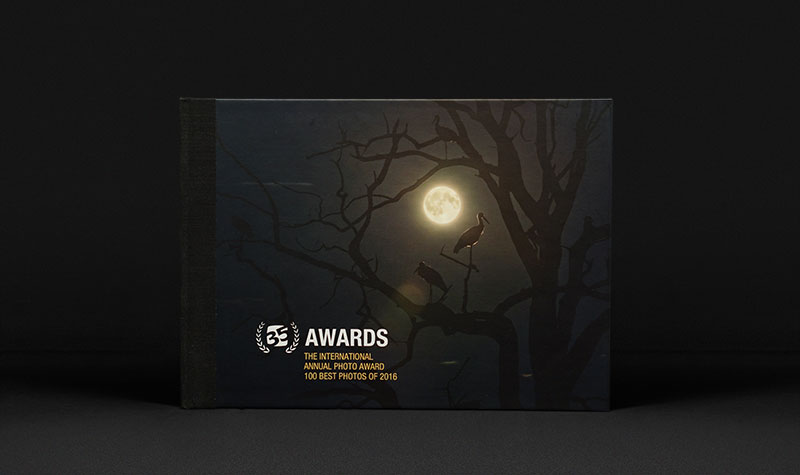 100 best photos + 12 series works. 140 pages
Photo Album 35AWARDS 2015